With new renewable energy solar sites appearing across the state, legislators are proposing voluntary guidelines regarding vegetation and habitats surrounding them.
HF3353, sponsored by Rep. Rod Hamilton (R-Mountain Lake), would add a new statute to establish voluntary site management practices for solar sites.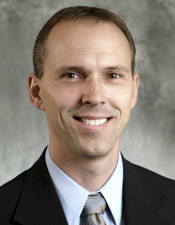 Rep. Rod Hamilton
Passed by the House 126-0 Wednesday, the bill now heads to the Senate where Sen. Dan Sparks (DFL-Austin) is the sponsor.
According to the bill, an owner of a ground-mounted solar site with a generating capacity of more than 40 kilowatts should follow site management practices that provide native vegetation and foraging habitats beneficial to gamebirds, songbirds and pollinators, as well as reduce storm water runoff and erosion at the solar generation site.
An owner making a beneficial habitat claim would need to make the site's vegetation management plan available to the public, and provide a copy of the plan to a Minnesota nonprofit solar industry trade association.
A section requiring a local government's approval for ground-mounted solar panels through a permit application was removed in committee.