Violations of rules for monies awarded from Legacy Amendment funds are relatively rare and mostly the result of misunderstandings, a nonpartisan report has found.
The House Legacy Finance Division received a report Wednesday from the nonpartisan House Research Department on the dollars, and also heard an update from the Office of the Legislative Auditor on compliance by funded organizations.
The Legacy Amendment was approved by Minnesota voters in 2008 in order to ensure a constitutionally dedicated funding source for maintaining clean water; fish, game and wildlife habitat; the arts and cultural heritage; and parks and trails. It's funded by a 0.375 percent addition to the state sales tax that will continue until 2034. In Fiscal Year 2019, Legacy Amendment funds are expected to total $335 million.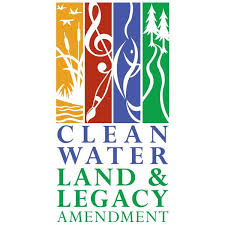 The Clean Water Fund and the Outdoor Heritage Fund each receive 33 percent of Legacy funds, while the Arts and Cultural Heritage Fund receives 19.75 percent and the Parks and Trails Fund 14.25 percent. A separate fund, the Environment and Natural Resources Trust Fund, is funded entirely by a portion of lottery sales.
The House Research report said that Legacy Amendment revenue has funded an average of about $321 million in projects annually over the past three years, with $105 million going to the Outdoor Heritage Fund, $105 million to the Clean Water Fund, $45.4 million to the Parks and Trails Fund, and $66 million to the Arts and Cultural Heritage Fund.
Legislative Auditor Jim Nobles said the chief problems they encounter in oversight pertain to two ongoing controversies caused by unclear amendment language.
One is a restriction against money being spent on administrative expenses "that are not directly related to and necessary for a specific appropriation," while another is that "dedicated money must supplement traditional sources of funding for these purposes and may not be used as a substitute." The use of the word "traditional" has become nettlesome in funding discussions, as it's unclear how many years a funding source must be used to be deemed "traditional."
When speaking of the Arts and Cultural Heritage Fund, Deputy Legislative Auditor Judy Randall asked if the desired outcome of arts funding is "to have more art, more artists, to have more people enjoy the arts," or "maybe it's to change more people's attitudes toward art and different cultures … But how do we measure that?"
That's a challenge before the House Legacy Finance Division as its work continues.