Veterans with service-connected trauma, substance abuse, or mental health conditions who are accused of committing all but the most serious crimes could receive special consideration from the criminal justice system.
Sponsored by Rep. Rob Ecklund (DFL-International Falls), HF998 would require courts to send such veterans who plead guilty to their offenses to probation instead of being held until trial.
"It is not a free ride," Ecklund said. The offender would need to plead guilty, take responsibility for committing the crime and must "submit to whatever rehabilitative efforts the court deems necessary to protect the public's safety."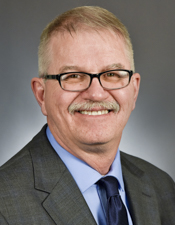 Rep. Rob Ecklund
The House Veterans and Military Affairs Finance and Policy Division approved the bill, as amended, Tuesday and sent it to the House Ways and Means Committee. The companion, SF1153, is sponsored by Sen. Roger Chamberlain (R-Lino Lakes) and awaits action by the Senate Veterans and Military Affairs Finance and Policy Committee.
The bill would only apply to veterans accused of less-severe offenses. In addition, the defendant must claim that the offense was committed due to a service-connected sexual trauma, traumatic brain injury, PTSD, substance abuse or mental health condition. The veteran would be given probation while the courts investigated the claim.
"Veterans deserve to have special consideration due to their service to our country," said Hennepin County Attorney Mike Freeman.
There are veteran's courts in the state that understand the special needs of veterans, but they don't exist in all 87 Minnesota counties. This would provide similar opportunities to veterans statewide, Freeman said.
Brock Hunter, president of the Veteran's Defense Project, said that many veterans enter the criminal justice system because they have a culture of not seeking help for their service-related issues. The military trained them to be self-sufficient, he said, and the military's "proud warrior culture" often means they self-medicate to try to deal with psychological trauma and other issues.
Some veterans also suffer from "survivor's guilt," he said. "They believe that they don't deserve to get help and don't deserve to be happy in life because the buddies they left behind on the battlefield did not get that chance."
A defendant who wishes to take advantage of the special provisions for veterans in the bill would have to grant the courts access to his or her military records to determine whether the defendant's actions were service-related. The records would remain sealed and confidential and would not be part of the court's public proceedings.