As the weather warms, maybe you're considering visiting a state park and soaking up some sun during a brisk hike. But perhaps your vehicle would appreciate the visit, too – if it's electric.
Sponsored by Rep. Robert Bierman (DFL-Apple Valley), HF2022 would fund the installation of electric vehicle charging stations in state parks located in Xcel Energy's electric service area. Throw in HF2358, sponsored by Rep. Shelly Christensen (DFL-Stillwater), and that charging station might be solar-powered, for that bill would install more solar photovoltaic devices in state parks.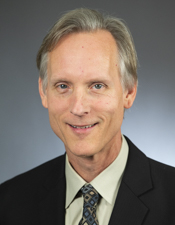 Rep. Robert Bierman
Both bills were laid over, as amended, for possible omnibus bill inclusion Tuesday by the House Energy and Climate Finance and Policy Division.
HF2022, as amended, would appropriate $700,000 to the Department of Natural Resources to install more charging stations for electric vehicles. Its companion, SF2061, sponsored by Sen. Susan Kent (DFL-Woodbury), awaits action by the Senate Environment and Natural Resources Policy and Legacy Finance Committee.
Currently, there are four state parks or recreation areas with charging stations: Fort Snelling, Gooseberry and Tettegouche state parks and Big Bog State Recreation Area. The bill would add nine other state parks in the southern half of the state that are completely within the Xcel service area (as is Fort Snelling). An author's amendment that was adopted would add park-and-ride facilities to the program.
"Expanding the charging infrastructure to key points of interest in the state, like our state parks, will help build up charging capability in our rural areas," Bierman said. "This is a natural fit. Eco-minded Minnesotans also spend time within the state parks, recharging their own bodies with the wellness of healthy air and solitude. And, with the distances driven, their EVs will need to charge up, too."
As for more parks going solar – the objective behind HF2358 – Phil Leversedge, deputy director of the Department of Natural Resources' Division of Parks and Trails, spoke of the bill applying to the same 10 parks within the Xcel service territory as Bierman's bill.
Solar power is employed in six of those 10 parks, "accounting for about 15 to 18 percent of the electricity consumed in those parks," Leversedge said. "This would allow us to approach almost complete offset of the electrical generation if it was fully implemented."
HF2358 would allocate $2 million in Fiscal Year 2020 for the purpose. Its companion, SF2367, is sponsored by Sen. John Hoffman (DFL-Champlin) and awaits action by the Senate Energy and Utilities Finance and Policy Committee.