Oballa Oballa was hungry.
He started the semester at Austin's Riverland Community College with $1,080 in his checking account.
"After paying for my books, I was only left with $1.80," Oballa told the House Higher Education Finance and Policy Division Wednesday. "From there, I went to the cafeteria to get some french fries and chicken nuggets. To my surprise, it cost $2.50. I only had a dollar in my pocket. I looked up and cried inside as I walked away from the line."
Oballa is not alone. According to a Temple University study, two out of five college students in the U.S. are food insecure. A nationwide 2016 survey of 3,800 students found that one in four had dropped courses due to hunger.
The hope is that the "Hunger Free Campus Act" would change that. Sponsored by Rep. Laurie Pryor (DFL-Minnetonka), HF2366 would create a "hunger-free campus designation" for the community and technical colleges of the Minnesota State system. It would appropriate $77,000 per year for grants that schools could receive to combat hunger among their students, with a maximum grant award of $8,000.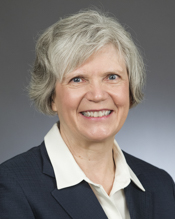 Rep. Laurie Pryor
The bill was laid over for possible omnibus bill inclusion. It has no Senate companion.
What would it take to be a "hunger-free campus"? A school would have to have an on-campus food pantry or a partnership with a local food bank; have one hunger awareness event per academic year; have emergency assistance grants available to students; and a hunger task force that meets at least three times a year.
And it would be required to inform students about programs that reduce food insecurity, like the Minnesota Family Investment Program and the Supplemental Nutrition Assistance Program, known as SNAP. According to a January report from the U.S. Government Accountability Office, about 2 million U.S. college students who qualified for SNAP in 2016 didn't apply.
Oballa spoke of how hard it was to keep up with his assignments when hungry.
"Being food insecure made me feel bad about myself, because I felt like I cannot succeed," he said. "And that made me more worried about my future. … It is not that I don't want to do my class assignment, but I can't focus, because I was so hungry. I felt like I'm not a good student."
But things have improved for Oballa: He now sports a 4.0 grade-point average at Riverland and is vice president of LeadMN, the statewide organization of students at Minnesota State community and technical colleges.
Even though Rep. Linda Runbeck (R-Circle Pines) said "the fallback being government is not the right answer," she acknowledged that the financial request was nominal. Pryor assured her this would be seed money to get the program started, and that local partnerships would be developed.
"As I read it, part of this bill is about tying students to community resources that are already there and making them aware of them," said Rep. Sandy Layman (R-Cohasset). "I like the idea that it's simple. I don't think we're starting a big new program. We're just raising awareness."