Forty-six years after Minnesota ratified the Equal Rights Amendment, the House on Friday renewed its call for Congress to constitutionally enshrine gender equality and provide a broader legal standing for women's rights.
Members voted 81-0 to approve HF71, sponsored by Rep. Rena Moran (DFL-St. Paul), which contains a resolution asking for the removal of a deadline to ratify the Equal Rights Amendment to the U.S. Constitution. A number of Republican House members did not vote on the bill, which now travels to the Senate where Sen. Sandy Pappas (DFL-St. Paul) is the sponsor.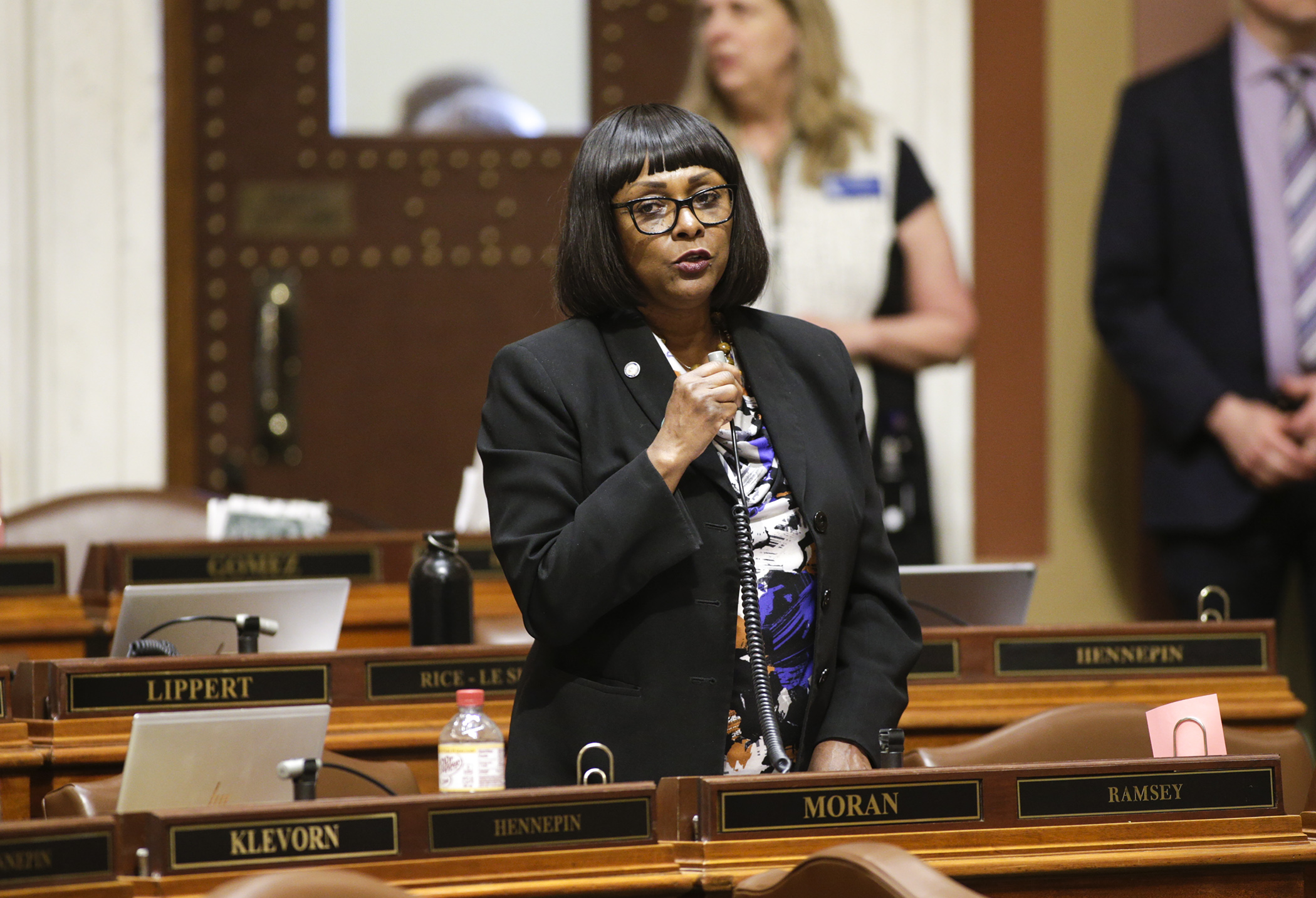 Rep. Rena Moran describes provisions of her bill HF71 which requests that Congress remove the deadline for state ratification of the Equal Rights Amendment. Photo by Paul Battaglia
Congress approved the amendment in 1972, but 38 states – three-quarters of state legislatures – then also had to give their approval. Thirty-five states initially did so, including Minnesota where it was ratified on Feb. 8, 1973. But the effort subsequently stalled for decades until gaining new momentum in the last few years when Nevada and Illinois approved ratification in 2017 and 2018, respectively.
However, the ratification deadlines Congress had set have long since passed, so it will need to pass a new resolution to remove or retroactively extend the deadline.
"HF71, what we're calling the 'Delete the deadline bill' is a simple resolution that tells the Congress to remove the deadline on the Equal Rights Amendment," Moran said. "As a ratifying state, Minnesota has demonstrated that we believe in equal rights for both women and men. Now we must lead by telling Congress that the time is now to include [women] in the U.S. Constitution."