Minnesota's 2019 Teacher of the Year, Jessica Davis, is a Minnesota native, the daughter of educators, a graduate of Apollo High School in St. Cloud, a Minnesota State University Mankato Maverick, and holds a teaching license and Master's degree from Hamline University.
She's also a person of color, who during all of her years of schooling never had a teacher of color.  
"Since I did not see people who looked like me growing up and navigating school, teaching was not my first career choice," she said, despite having a parent who was an educator for 30 years.
Davis found herself pulled toward the profession anyway and has taught math at South St. Paul Secondary School for the past 11 years. She took time away from the classroom Wednesday to share her story with the House Education Policy Committee. She was one of many advocates to lend their support to HF3201, dubbed the "Increase Teachers of Color Act."
Sponsored by Rep. Mary Kunesh-Podein (DFL-New Brighton), the proposal, as amended, aims to strengthen existing programs that help attract, prepare and retain teachers of color and American Indian teachers. It would also promote systemic changes to help close the opportunity and achievement gaps. The committee approved the bill and re-referred it to the House Education Finance Division. There is no Senate companion.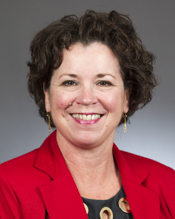 Rep. Mary Kunesh-Podein
Davis's story is reflective of a growing issue in Minnesota. Over the past decade, the state's population of students of color increased from 24% to 34%, while the state's percentage of teachers of color has remained stagnant at approximately 4%.
"Studies show that nonwhite teachers produce more favorable outcomes for students of color, as we see improved math and reading scores, graduation rates and increased aspirations to attend college," Davis said. She added that teachers of color have positive impacts on white students as well, and can contribute to a healthier community with more understanding around racial and social injustices.
Last year, lawmakers passed policy measures and funding to support this initiative, including a $1.5 million appropriation during the 2020-21 biennium for teachers of color mentoring and retention incentive grants. Kunesh-Podein said this bill would work to bolster those initiatives, and seeks additional one-time funds for grant programs.
The provisions included in the bill were crafted with input from hundreds of parents, students, educators, ethnic councils and others from various communities over the past three years, according to Shannon Geshick, executive director of the Minnesota Indian Affairs Council.
Components of the bill would:
establish a state goal to increase the percentage of Teachers of Color and American Indian Teachers each year by 2%, with an aim to have a teachers reflect student diversity by 2040;
require district plans under the World's Best Workforce and Achievement & Integration statutes to ensure curriculum, learning and work environments are inclusive and respectful of all racial and ethnic groups;
require the testing company offering licensure exams to provide more supports for candidate success, including monthly untimed test taking opportunities, waiving testing fees for low-income test takers, and providing free full-length practice tests for each exam; and 
propose additional, one-time funding for three grant programs: Grow Your Own, Teacher Mentorship and Retention, and Collaborative Urban and Greater MN Educator of Color.