A popular loan program Minnesota farmers have relied on for more than 30 years to weather tough financial times or invest in improvements ran out of money in late February.
But the Rural Finance Authority may soon have millions more to lend after the House voted 127-2 on Thursday to pass HF2959.
Sponsored by Rep. Jeanne Poppe (DFL-Austin), the bill would appropriate $50 million in bond proceeds to fund the loans.
"We all know 2019 was one of the worst years in decades for farming, whether it was extreme weather, mental health crises, historically low commodity prices, or uncertainty with global trading partners," Poppe said in a statement. "Today, we've reached a collaborative and fruitful outcome that will give farmers the financial support they need to stay afloat. And we did it in a way that was transparent and accountable."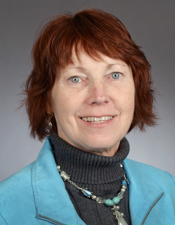 Rep. Jeanne Poppe
Established in 1986 in response to the farm crisis, the RFA works with local lenders to operate a number of loan programs which farmers can use to deal with financial hardships, make capital improvements or for other kinds of assistance.
The program has been a tremendous success with loan losses of only $555,707 on 21 loans since it began. Administrators say the RFA currently has an outstanding loan balance of $94.4 million representing 626 active files.  
Through the end of 2019, the RFA had issued 3,094 loans in its history, totaling $289.7 million, and currently has about $1 million of lower priority loans conditionally approved, contingent upon bonding authorization.
HF2959 now moves to the Senate where Sen. Torrey Westrom (R-Elbow Lake) is the sponsor.