If you have to blow into a tube to get your car to start, you've got an ignition interlock installed that permits you to get back on the road after a DWI conviction.
And Minnesota roads would be much safer if more of these devices were in vehicles, says Rep. Kelly Moller (DFL-Shoreview).
She sponsors HF3555 that would make more people eligible to join the Ignition Interlock Device Program and, Moller believes, thus reduce the number of convicted drunken drivers who drive illegally instead.
The House Public Safety and Criminal Justice Reform Finance and Policy Division approved the bill, as amended, Tuesday and sent it to the House Transportation Finance and Policy Division. Its companion, SF3534, is sponsored by Sen. Ron Latz (DFL-St. Louis Park) and awaits action by the Senate Judiciary and Public Safety Finance and Policy Committee.
Moller said Mothers Against Drunk Driving, Minnesotans for Safe Driving, the DWI Task Force, and other groups support the bill because "they recognize that our roads are safer when offenders are on the ignition interlock program."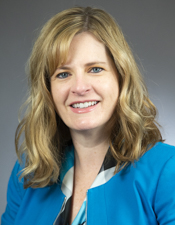 Rep. Kelly Moller
In a statement, MADD noted that ignition interlock devices reduce repeat drunk driving offenses by 67%, and that in the past 12 years in Minnesota they have prevented 74,129 attempts by people to drive with a BAC of .08 percent or greater.
Current law spells out several ways for convicted DWI drivers to get back on the road, and none of them work as well as the ignition interlock program, said David Munson, a Brown County probation officer.
But too many restrictions exist for ignition interlock program participants, said Munson. He noted that even with the device a participant can only get a "limited license" restricting them to drive only during certain hours or for certain tasks, such as to and from work or picking up children.
That drastically reduces the incentive for convicted DWI offenders who don't have jobs or children to get ignition interlocks, said Munson, so they "simply drive illegally." The bill would remove any "limited license" restrictions.
The bill would also require the Driver and Vehicle Services Division of the Public Safety Department to issue new registration plates, instead of special registration "whiskey" license plates to a person who participates in the ignition interlock program.
Whiskey plates begin with the letter "W" and drivers with them on their vehicle are watched more carefully while on the road by law enforcement officers.
Although a 2003 Minnesota Supreme Court decision no longer allows law enforcement to stop a vehicle simply on the basis of having the plates, Munson said they, too, are still a very strong disincentive to joining the ignition interlock program.
The bill would also remove a requirement that a person whose license was revoked for driving under the influence of alcohol or other substances take a specified examination before being eligible to have their driving privilege reinstated.