Ambitious plans often get smaller during the compromise process, and such is the case with this session's appropriations from the Renewable Development Account.
When the House Energy and Climate Finance and Policy Division approved a bill on March 10 that laid out proposed uses for money from that account, it contained 16 programs related to electric vehicles and conversion to solar energy, and would have meted out $80.5 million in appropriations.
But the bill approved by the House Ways and Means Committee Monday, on a 17-11 party-line vote, is considerably smaller. Forged in negotiations with the Senate and Xcel Energy — the investor-owned utility that pays into the account — the bill contains four programs that would be funded at a cost of $25.8 million in the current biennium.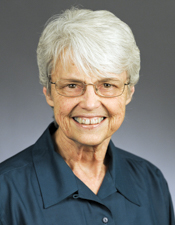 Rep. Jean Wagenius
HF1842, sponsored by Rep. Jean Wagenius (DFL-Mpls), was replaced by a delete-all amendment and had two mostly technical amendments approved during the hearing. Its companion, SF2084, sponsored by Sen. David Osmek (R-Mound), awaits action by the Senate Energy and Utilities Finance and Policy Committee.
To briefly explain the Renewable Development Account: It's a pot of state money that Xcel Energy pays into annually, set up in 1994 when Xcel was given permission to store nuclear waste at its Prairie Island plant in southeastern Minnesota. Storage at its Monticello plant was added in 2007. For each waste cask used, Xcel gives the state between $350,000 and $500,000 annually. The fund is earmarked for grants for the development of renewable energy sources in Minnesota.
As amended, HF1842 would appropriate $16 million to assist the Prairie Island Indian Community in becoming a "net zero energy community," with funding of the project through fiscal year 2023 at $46.2 million.
It would also appropriate $10 million in fiscal years 2020 and 2021 to a solar incentive program administered by Xcel Energy; $2.8 million for a new turbine to expand Granite Falls' hydroelectric generating facility; and set aside $2 million in grants for communities that will lose an electric generating facility.
None of the original House version's five provisions that pertained to electric vehicles survived, nor did a $16 million program to assist schools in converting to solar power.
Nonpartisan House Fiscal Analysis staff said the $25.8 million in appropriations would leave $55.2 million in the account at the end of fiscal year 2021, assuming no new investment income.
Rep. Peggy Scott (R-Andover) asked if there had been any discussion of giving some of the Renewable Development Account funds back to rate payers. Wagenius replied, "As far as I know, no."