Business owners and residents could get financial assistance after looters and rioters destroyed certain parts of the state's two largest cities.
Sponsored by Rep. Mohamud Noor (DFL-Mpls), SSHF89 would create a special master panel to consider reimbursement claims for damages that occurred in Minneapolis and St. Paul during the civil unrest following the May 25 death of George Floyd. The panel would consist of three to nine attorneys appointed by the governor who have "experience in legal and business issues involving the calculation and determination of damages in a judicial setting."
Approved, as amended, on a party-line vote Tuesday by the House State Government Finance Division, the bill was sent to the House Ways and Means Committee where it is expected to be merged Wednesday with six other bills into one rebuilding package. There is no Senate companion.
"This is our obligation. … We want to provide the help they are asking for at this time," Noor said.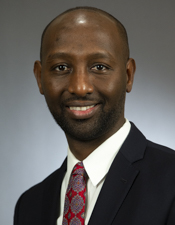 Rep. Mohamud Noor
The bill calls for $125 million to be allocated from the General Fund in fiscal year 2021.
Acknowledging the proposal has merit, Rep. Tony Albright (R-Prior Lake) questioned where the money would come from with the state facing a projected $2.4 billion budget shortfall.
A one-time disaster assistance payment could be awarded to cover physical or economic damages "which are reasonably the result of the civil unrest that occurred during the period of May 25, 2020, to June 8, 2020" and are not covered by insurance. Future expected earnings would not be covered.
"This is exactly what's needed to avoid complete gentrification and displacement of these small-business owners," said Davis Senseman, an attorney who works with small businesses.
A Sept. 1, 2020 deadline would be established for claim requests and the panel would need to make its determination of award amounts by March 1, 2021. Payment would occur within 30 days of Minnesota Management and Budget receiving award documentation from the panel.
An individual who owns real property or resides in an eligible zone could apply for assistance. A nonprofit organization or a for-profit business in an eligible zone, including any employee, would also be eligible. A for-profit business must employ fewer than 50 full-time equivalent employees to qualify.
Four eligibility zones are described in the bill:
Lake Street in Minneapolis between Hennepin Avenue and West River Parkway, and any area within two blocks of that portion of Lake Street;
West Broadway Avenue in Minneapolis, and any area within two blocks;
University Avenue in St. Paul — and within two blocks of the street — between Rice Street and Highway 280; and
an area designated by the governor as having "significant, widespread damage or destruction of private property" due to civil unrest.
This wouldn't be the first time Minnesota has used a special master panel to award damages.  A similar process was used for victim settlements after the Interstate 35W bridge collapse in August 2007.
A pair of clone bills, SSHF88, sponsored by House Majority Leader Ryan Winkler (DFL-Golden Valley), and the Noor-sponsored SSHF90, were approved Tuesday by the House Government Operations Committee and House Judiciary Finance and Civil Law Division, respectively, on party-line votes. They, too, have no Senate companions.