CORRECTION JAN. 20 — The original story said the $23.51 million appropriation is biennial. It is annual.
Acting as the state's chief legal officer, the Office of the Attorney General is charged with defending state laws, it provides legal representation to more than 100 state agencies, board and commissions, and it helps smaller counties in criminal justice matters.
The 325-member office — about 40% lawyers — also benefits consumers through advocacy, including obtaining settlements with other parties for unlawful practice in business, commerce or trade.
"Usually, the office is a net (financial) contributor to the state," said Attorney General Keith Ellison. "So far in fiscal year 21 we've deposited about $5 million into the state's General Fund."
Now the office seeks $9.77 million more in operating funds in the 2022-23 biennium. Ellison said the current $23.51 million annual appropriation marks the office's first real-dollar increase in six years.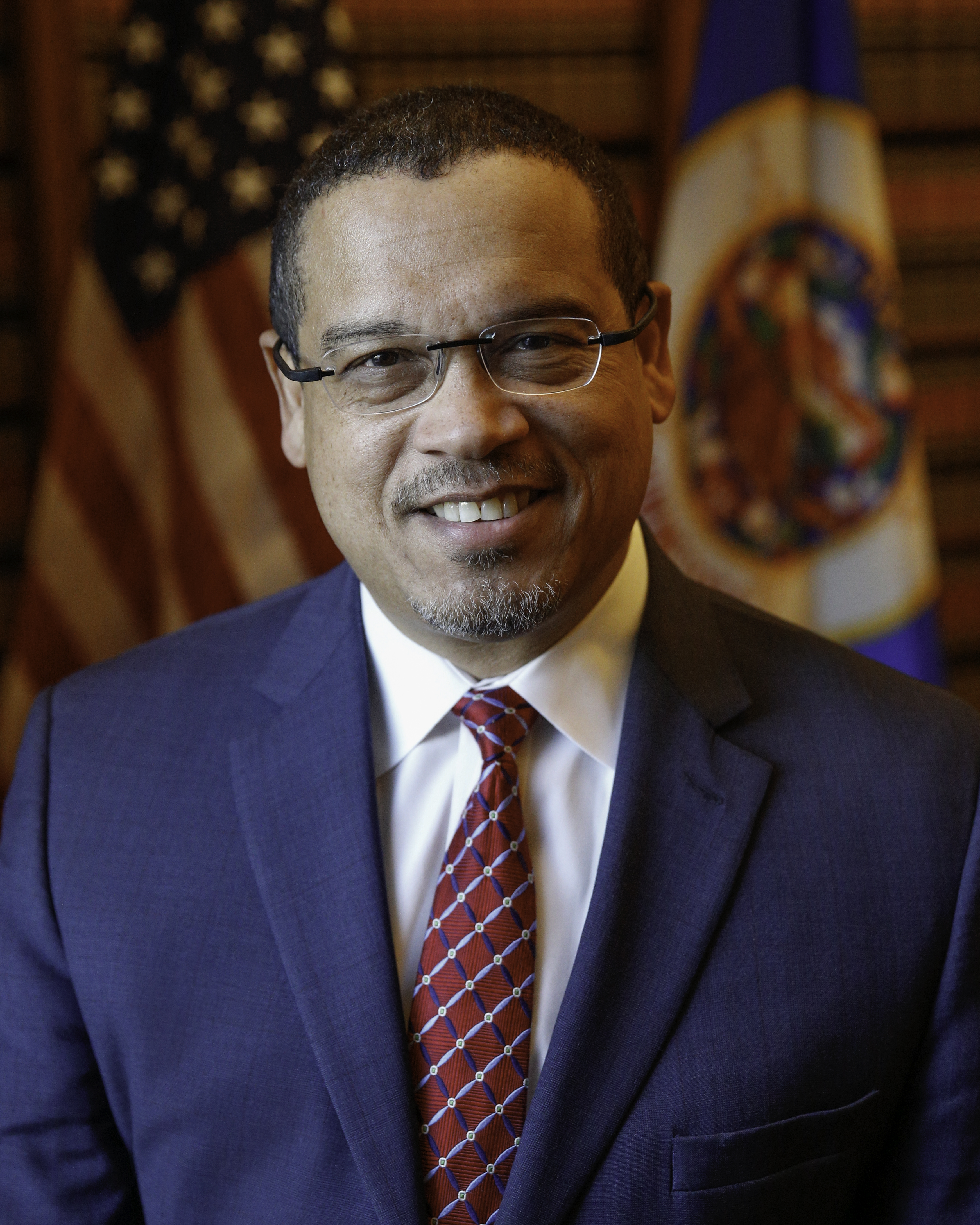 Attorney General Keith Ellison
"The General Fund appropriation for the attorney general's office in 2018 was the same as it was in 2004 and 20% lower than it was in 2002," Ellison told the House State Government Finance and Elections Committee Tuesday.
Of the increase proposal, the most urgent is $4.95 million for technology upgrades to meet the needs of a modern public law office. They include the expansion of eDiscovery software to manage an expanding document catalog, a centralized case management system, updated consumer complaint database, and development of an online charity registration database to replace the current paper-based system implemented more than 20 years ago.
To better provide legal resources to Greater Minnesota county attorneys, a $3.64 million request for 11 full-time equivalent employees has been put forth. Oftentimes served by small offices, counties with limited resources request assistance for violent or complex crimes, such as murder, sexual assault, sex trafficking or white-collar crime.
"We try to never turn them down, but if we do, it's only because of capacity," Ellison said.
Additionally, the office seeks nearly $1.16 million to increase antitrust enforcement and protect competition within the state, so businesses are not unfairly undercut by what Ellison calls "illegal, anti-competitive, antitrust behavior."
For competitive salaries, the office seeks an additional $600,000, an unfunded amount from the office's 2019 request. Ellison said wages are currently below those offered by other public law offices, such as county attorney offices.
"The AG office should not be a training ground," Ellison said, noting, in part, the institutional knowledge that leaves with someone.
The state faces a projected $1.27 billion shortfall for the upcoming biennium. Rep. Jim Nash (R-Waconia) again noted the state needs to be like many Minnesotans who've had to "tighten their belts" during these down economic times.
"(We can't) just look at every request as something that is vitally important that we have to come up with money for because the only place that we come up with money is the taxpayer's checkbook."   
Ellison warned now is the time to provide the extra dollars. "Cutting off the resources that help people when they're most in economic peril leaves them in even greater economic risk. To prevent the hardship there's got to be a strong AG presence to keep people afloat."
Secretary of state's smaller request
The Office of the Secretary of State, which makes $22 million per biennium for the state, is asking for an extra $920,000 in the upcoming biennium.
Of that, $500,000 would be a one-time cost to relocate the Business Services and IT Infrastructure divisions. Located in the Minnesota State Retirement Systems Building since 2001, the lease that expires June 30, 2021 will not be renewed due to MSRS needing the space as part of its growth.
To accommodate growth in the state's Safe at Home Program, which maintains a confidential address to help people fearing for their safety, the office seeks an additional $220,000. The annual average growth rate in the program is 23%.
"It's bittersweet. On the one hand it's great that people who really need this extraordinary kind of remedy and service can get this service and feel at ease and their children at ease. On the other hand, how sad is it that that many people, and at this rate, need that extraordinary service?" Secretary of State Steve Simon said.
And $200,000 is being sought to support a permanent civic engagement and youth outreach program.