It is "nothing short of amazing" that vaccinations for COVID-19 are underway only a year after the first case was identified in the United States, Health Commissioner Jan Malcolm said.
"It's a wonderful testament to global collaboration and science, at its best," she told the House Health Finance and Policy Committee Wednesday.
Currently, there are two vaccines available — produced by Pfizer and Moderna — both of which require special storage and handling; need two doses to be given 21 to 28 days apart; and are only available in pre-determined increments that constrain who can safely handle and deliver them.
"They're complicated," Malcolm said.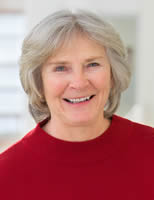 Health Commissioner Jan Malcolm
But Minnesota is still on track to complete vaccinations in skilled nursing facilities — both residents and staff — by early February, she said.
Vaccinations in assisted living facilities started last week — either through a federal pharmacy program, or in partnership with local vaccinators, matched up by the Department of Health, Malcolm told members.
Minnesota has "substantially" completed vaccinations for the first two waves of health care workers, including hospital-based workers in most direct contact with COVID-19 patients and emergency medical service workers.
Health care providers and local public health organizations are leading vaccination efforts for an expanded wave of acute care workers, Malcolm said.
The state has also started a pilot program with nine sites to vaccinate people – by appointment only – who are 65 years old and older, or educators and child care workers participating through their employers.
House Health Finance and Policy Committee 01/20/21
This pilot project will allow the model to be built out and refined, so that it will be ready to operate at a large scale as soon as the capacity is available, Malcolm said.
The Health Department primarily works to oversee the system as a whole: understanding where both the need and vaccinators are, placing orders for the vaccine with the federal government, supporting providers to make sure they can administer it safely, and supplementing the work done by the rest of the system.
Vaccinators — which include primary care and community clinics, pharmacies, and local public health departments — actually receive and administer the vaccine.
Tribal nations have their own systems in place, and were able to acquire the vaccine through either the state or the Indian Health Service, and direct how that will be distributed independently of the state.