Minnesotans traveled less last year by planes, trains, automobiles, and most other forms of transportation as well, due to the coronavirus pandemic.
But the House Transportation Finance and Policy Committee learned more Thursday about just how significant the toll taken by COVID-19 has been on the state's transportation sector and what the future may hold.
Leaders from several agencies the committee oversees spoke about how they have been impacted and the trends they've observed during the outbreak.
Brian Ryks, CEO and executive director of the Metropolitan Airports Commission, said passenger traffic at Minneapolis-St. Paul International Airport was down 95% last spring and is still 60% to 65% below where it would normally be this time of year.
"We've seen a very, very slow recovery," Ryks said, calling the pandemic the most challenging situation the commission has ever faced.
House Transportation Finance and Policy Committee 01/21/21
He said U.S. airports were projected to lose $23 billion from March 2020 to March 2021, and have now been projected to lose an additional $17 billion from April 2021 to April 2022.
Airport officials estimate 2020 revenues at MSP will fall $245 million short of their budgeted expectations. Nearly half of the food, retail and service concessions at Minneapolis-St. Paul International Airport remain closed and on a typical day only 3,000 to 5,000 of MSP's 28,000 parking spaces are occupied.
Some of that deficit will be offset by federal coronavirus relief funds.
Ryks said the airport received $125 million in federal funding initially and should get an additional $25 million in the next round. That money will help the commission pay down the airports' $110 million annual debt service, but Ryks said the airline industry "is not expected to fully recover for years" and neither will revenues "for the foreseeable future."
Traffic volume still down
The news was somewhat better on the state's roads.
Transportation Commissioner Margaret Anderson Kelliher said car travel has rebounded after going "way down into a valley" last April, when there was 70 percent less traffic on Easter Sunday (April 12, 2020) than the historical average.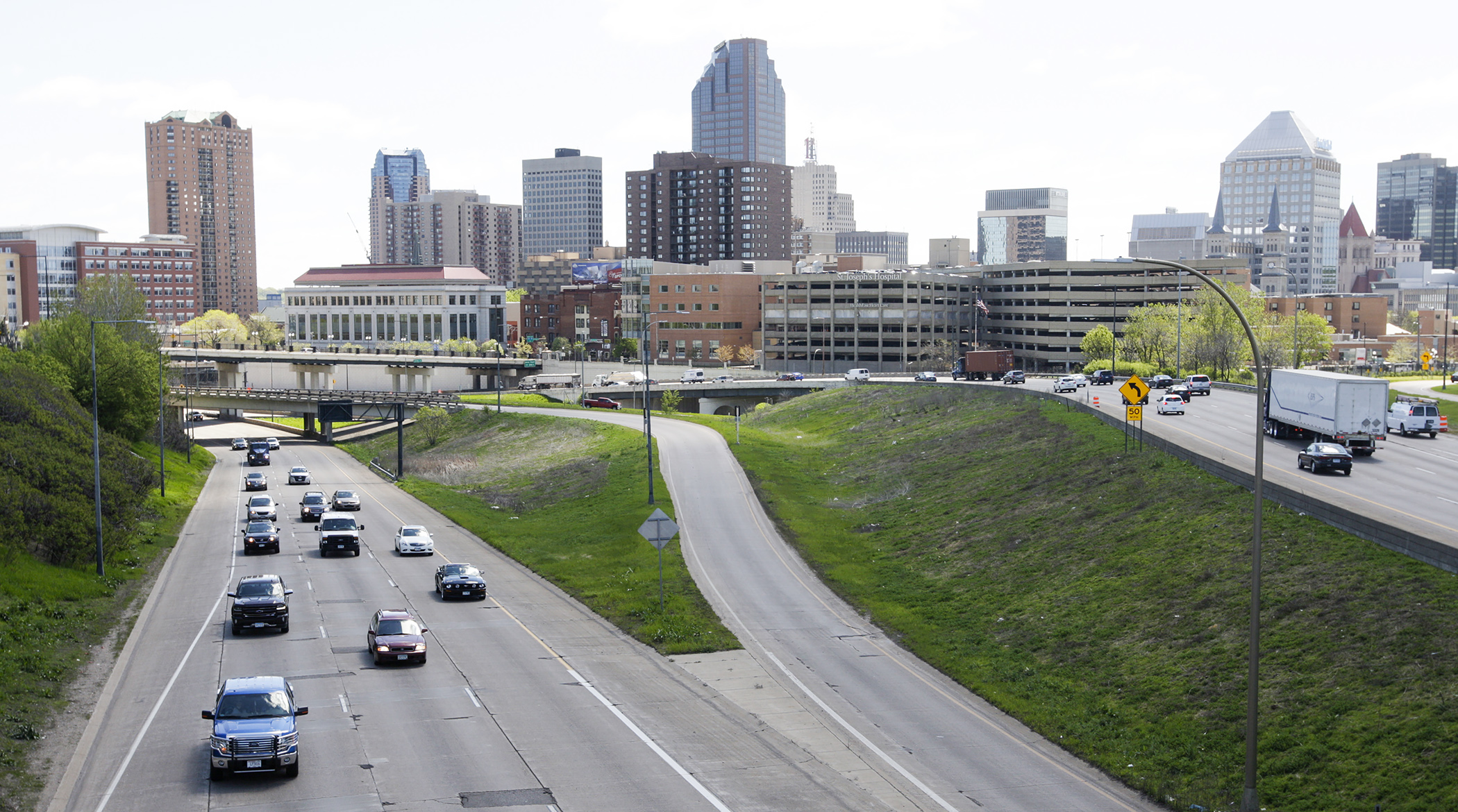 Fewer cars on the road during the pandemic has meant a drop in fuel tax collections, the state's top transportation official told House lawmakers. House Photography file photo
Kelliher said there was 5% to 10% less travel on the roads last summer than previous years but more recently there have been ups and downs depending on the day of the week.
Fewer cars on the road has meant less revenue from the fuel tax, along with vehicle registration and sales taxes and, although some of those revenue sources have done better than initial projections. "We are still down overall," Kelliher said, however, the department also expects to receive additional federal funding.
"That appears to be about $160 million directly to DOT and, of that, $90 million will go to local governments – the [Metropolitan] Council and our local government partners – leaving us about $70 million to put into the Department of Transportation," she said.
Despite the downturn, Kelliher said the 2020 construction season saw projects stay on track and on budget, unlike many other states, and 200 road and bridge projects were completed.
Public transportation
Although the number of Minnesotans using public transportation was down statewide due to the pandemic, transit officials said their services have become more important than ever for many.
Charlie Zelle, chair of the Metropolitan Council, which oversees public transportation in the Twin Cities' region, said travel on some bus routes, such as the express busses that carry workers into downtown, has fallen 90%. But local busses are down about 50% and some busses have been redeployed to certain routes that carry a lot of essential workers who are less able to work from home, as well as lower-income riders who are also less likely to have that option.
Luther Wynder, CEO of the Minnesota Valley Transit Authority, said some suburban bus routes still have strong ridership numbers, particularly those that serve areas with a lot of manufacturing jobs.