In the era of coronavirus, Minnesotans are finding an increased requirement to interact digitally with local units of government.
However, doing so may not be easy for people with a disability.
Sponsored by Rep. Steve Elkins (DFL-Bloomington), HF35, as amended, would establish a grant program with $1 million in fiscal year 2022 for small cities and counties to improve website accessibility and comply with the Americans with Disabilities Act.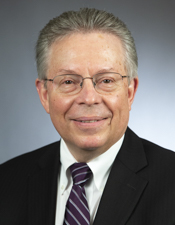 Rep. Steve Elkins
Elkins said the amount is a placeholder, with a final amount to be determined when the House State Government Finance and Elections Committee gets a budget target.
That committee is the bill's next stop following approval Wednesday by the House Local Government Division. Elkins said a Senate companion is expected to be introduced this week.
The Minnesota Council on Disability would administer the program.
"As building wheelchair-accessible ramps and public signs need Braille or alternative text, so too does our public digital infrastructure need to be accessible for everyone," said Trevor Turner, the council's public policy director. "The digital realm is no longer a privilege for some; it's a right for all."
Leah Patton, director and legislative liaison at the Association of Minnesota Counties and a board member at the Minnesota County IT Leadership Association, said the change would be especially beneficial to counties in Greater Minnesota where staff numbers are fewer and technology expertise may be limited.
"In large part, those counties rely on vendors to build their websites, and they are reliant on those vendors, in large part, to ensure that they are getting an accessible website," she said. Spot checks still must be done to make sure accessibility requirements are met. 
Patton also noted that accessibility also needs to include forms, such as PDF documents.