Offering food delivery to hungry customers has helped many restaurants weather the COVID-19 pandemic.
But that option is a precarious lifeline, say representatives of the hospitality industry, who assert the high service fees charged by third-party delivery services such as DoorDash or Grubhub eat into already razor-thin restaurant profit margins.
A bill approved by the House Commerce Finance and Policy Committee Wednesday would deliver some relief to restaurants by setting a limit of 15% of the order price on those fees.
"We have the chance to effect immediate relief to restaurants across the state and allow them to continue to feed our communities throughout the pandemic and beyond," said Rep. Carlie Kotyza-Witthuhn (DFL-Eden Prairie), who sponsors HF299.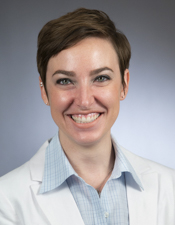 Rep. Carlie Kotyza-Witthuhn
The bill, as amended to end the cap 60 days after the governor's COVID-19 peacetime emergency is terminated, was sent to the House Judiciary Finance and Civil Law Committee on a party-line 10-7 vote. It has no Senate companion.
"Currently, these third-party delivery companies charge 25% to 30% or even more to restaurants and this significantly hampers their ability to make money on these delivery sales," said Ben Wogsland, director of government relations for Hospitality Minnesota.
He called those fees "excessive," and said although some larger chain restaurants may have the financial means to pay them, they are prohibitive to smaller restaurants.
"We are at a very critical place right now and we need to use every tool that we can to help these folks stay in business and bring back jobs," he said.
Colleen Daley, Midwest region director of state government affairs of the Internet Association, called the fee limits "government overreach," adding that in places around the country that have imposed similar caps, restaurants have lost about 10% to 25% of their business.
Brett Swanson, director of Midwest public affairs at Grubhub, has observed the same phenomenon.
Adding the fee cap "would have the opposite effect of its actual intent," he said, adding that such limits put smaller restaurants at a real disadvantage to large chains.
Smaller restaurants signing up with Grubhub get low cost, but very effective marketing services along with the deal, he said, and that levels the playing field for them.
Third-party delivery services would be prohibited from charging a customer a purchase price higher than that set by the food and beverage establishment, and from reducing compensation to drivers as a result of the fee limits.