There is a gender and race wage gap in Minnesota: a white woman makes 80 cents on average for every dollar a man makes in the state.
And the wage gap is even worse for Asian, Black, and Native American women, with Latinas having the largest wage gap of 53 cents for every dollar a man makes.
"The pay gap is very real in Minnesota," said Rep. Kaohly Vang Her (DFL-St. Paul).
She sponsors HF403, which aims to close the gap by prohibiting employers, including labor unions and employment agencies, from asking about a prospective employee's past pay, which could then be used as an anchor for future salaries. A job applicant could volunteer their past pay.
It would not apply to existing collective bargaining agreements, but would apply to new agreements executed after Jan. 1, 2022.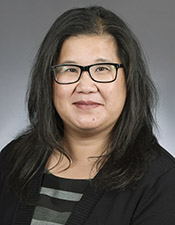 Rep. Kaohly Vang Her
Approved 12-4 by the House Judiciary Finance and Civil Law Committee Tuesday, the bill was sent to the House Labor, Industry, Veterans and Military Affairs Finance and Policy Committee. The companion, SF171, sponsored by Sen. Bobby Joe Champion (DFL-Mpls), awaits action by the Senate Civil Law and Data Practices Policy Committee.
Pay inequities persist when Minnesotans have future salaries anchored to their past pay, said Jill Hasday, a professor at the University of Minnesota Law School. She noted this is despite federal law mandating equal pay for equal work on the books for nearly 60 years.
She said federal law allows employers to pay women less than men for doing the same job, but only if the wage difference is based on past pay histories.
"Discrimination early in a career can lock someone into a permanent cycle of unequal pay," she said.
The bill would put pay history within the same category as other statuses in the Minnesota Human Rights Act that employers cannot consider when making hiring and promotion decisions, such as age or race.
Eighteen states have passed similar legislation, Her said, adding that a 2020 research study by Boston University found that in those states, salaries for job changers increased by about 5%, with larger increases for women (8%) and African Americans (13%).