Permanent rental assistance could be on the way for tens of thousands of low-income Minnesota households who qualify for federal help but don't receive it.
HF40, sponsored by Rep. Michael Howard (DFL-Richfield), would create a permanent state rental-assistance program open to all households eligible for federal Section 8 vouchers.
That would include all households with incomes at or below 50% of the area median in their county or geographic area. In the Twin Cities, for example, families of four with incomes below $51,700 would qualify.
The bill was laid over Tuesday by the House Housing Finance and Policy Committee. Its companion, SF333, is sponsored by Sen. Kari Dziedzic (DFL-Mpls) and awaits action by the Senate Housing Finance and Policy Committee.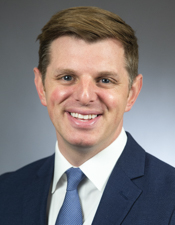 Rep. Michael Howard
Like the Section 8 program, the Minnesota program would require enrollees to pay up to 30% of their income — a proportion generally considered the threshold for affordability — to housing and utilities.
State funds would cover the rest of their housing costs.
Neither renters who receive Section 8 vouchers, nor those who pay less than 30% of income to housing, would be eligible for the program.
Over 500,000 Minnesota households struggle to pay rent each month, renter advocates said, with many stuck on years-long waiting lists to receive Section 8 vouchers.
Renters who have received vouchers said they help in stabilizing education and family life.
"I feel like I have had to go to hell and back just to get here," said Duluth resident Christin Weir, who struggled with alcoholism before getting a voucher. "It does not have to be like this."
Howard said the program would be operated by housing and redevelopment authorities with money passing through the Minnesota Housing Finance Agency.
Money for the bill would come from the General Fund, and while exact costs haven't been calculated yet, Howard estimated that it would be "to the tune of hundreds of millions of dollars."
Rep. Tony Jurgens (R-Cottage Grove) said he appreciates the proposal's goals but is concerned about renters being able to indefinitely access financial assistance.