Rep. Kelly Moller (DFL-Shoreview) has heard stories about abuses in the state's civil asset forfeiture procedures, which allow law enforcement agencies to seize a person's property after arrests for certain crimes.
For example, sometimes money is seized in a drug case even though it's not related to a drug sale, but is somebody's rent. Or a person's car is seized when another person driving it gets arrested for DWI.
These incidents motivated Moller to sponsor HF75.
"This bill goes a long way to create a fair system for Minnesotans," Moller said, adding that it has bipartisan support, is supported by a broad coalition of law enforcement and civil liberty groups, and is a recommendation of the House Select Committee on Racial Justice.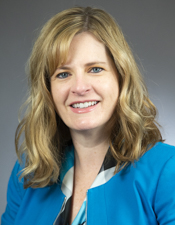 Rep. Kelly Moller
That overwhelming support showed Thursday when the bill was approved 15-1 by the House Judiciary Finance and Civil Law Committee and sent to the House Public Safety and Criminal Justice Reform Finance and Policy Committee, where it is scheduled to be heard Friday. The companion, SF444, sponsored by Sen. Mark Johnson (R-East Grand Forks), awaits action by the Senate Civil Law and Data Practices Policy Committee.
Moller said a lack of due process in forfeiture laws has been a concern for many years. Under current law, people wishing to reclaim seized property must engage in expensive litigation which often costs much more than the value of the seized currency or property.
The bill would establish a minimum $1,500 threshold for money and property subject to forfeiture unless the currency or property was used in the direct commission of certain crimes.
Current law allows any money found in the proximity of an alleged drug crime to be seized, said Nora Sandstad, assistant county attorney of St. Louis County. The bill would "significantly" limit what money and other property can be seized, she said, restricting it to "that which is an instrument or represents the proceeds of a controlled substance crime."
The bill would make the following changes to state forfeiture laws:
reform the DWI forfeiture statute to focus seizure and forfeitures on repeat offenders;
provide additional protections for innocent vehicle owners;
prevent law enforcement from circumventing state forfeiture laws by using the federal sharing program;
create transparent reporting requirements for forfeited property and the use of forfeiture revenue by local municipalities; and
waive storage fees and some filing fees for individuals and innocent owners.
Rep. Tina Liebling (DFL-Rochester) supports the proposed legislation, but raised concerns about law enforcement agencies and prosecutors still receiving a cut of the forfeited amount, an issue not addressed in the proposal.
"Local governments are making money off of this process," she said. "There is a cut to law enforcement and a cut to prosecutors for doing these forfeitures … and that undermines the credibility of law enforcement."