Minnesota renters could get protection from obscure fees and unseasonably cold units, along with more clarity on when landlords can enter their units and when they can seek emergency legal action for unaddressed repairs.
Three renter-protection bills sponsored by Rep. Kaohly Vang Her (DFL-St. Paul) — HF398, HF399 and HF400 — were approved Tuesday by the House Housing Finance and Policy Committee and sent to the House Judiciary Finance and Civil Law Committee.
Her said the bills aim to lessen the imbalance of power between renters and landlords.
Approved on an 8-5 party-line vote, HF398 would reduce the fee for renters to sue landlords to address serious infestations or make critical repairs from $300 to $70.
The bill also would allow emergency legal action to be brought over broken refrigerators and — if included in leases — broken elevators and air conditioners. Already, tenants can seek emergency relief for the loss or running or hot water, heat, electricity and sanitary facilities, provided they have given proper notice to landlords.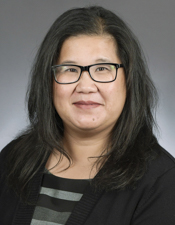 Rep. Kaohly Vang Her
In addition, the bill would require landlords who control their tenants' thermostats to maintain apartments at 68 degrees or higher between Oct. 1 and April 1.
Nothing would change for renters who control their own thermostats.
Jennifer Spadine, president and CEO of Guardian Property Management, said the bill doesn't account for differences in heating systems or situations when parts needed to make emergency repairs are unavailable.
HF399, also approved along party lines, would bar landlords for charging fees except for optional services. Landlords increasingly charge administrative fees instead of increasing rents, HOME Line attorney Samuel Spaid said, noting such fees can make units unaffordable and might not be disclosed until after applications have been submitted.
The bill also would require landlords to give 24 hours' notice, as opposed to "reasonable" notice, before entering units. Landlords would also have to tell renters when they plan to enter within a four-hour block and would be restricted to entering units between 8 a.m. and 8 p.m.
Those who violate the law would be subject to stiffer penalties, though Spaid said the provision wouldn't apply if tenants give permission to enter.
Joe Abraham, principal at Pergola Management, said HF399 could bar property managers from immediately addressing repair requests.
HF400 would allow renters who move into nursing homes, assisted living, adult foster care, intensive mental health residential programs and other medical facilities to break leases without paying more than two months of additional rent. It was approved 13-0.
Cecil Smith, president and CEO of the Minnesota Multi-Housing Association, called the list of medical facilities included in the bill overly broad.
The bills' companions, SF772, SF773 and SF767, respectively, are each sponsored by Sen. Kari Dziedzic (DFL-Mpls) and await action by the Senate Civil Law and Data Practices Policy Committee.