Minnesota's current sexual education standards, instruction and benchmarks are developed and delivered on a district-by-district basis.
As a result, students are receiving inconsistent and inadequate information about their reproductive health, several testifiers told the House Education Policy Committee Wednesday.
Sponsored by Rep. Sydney Jordan (DFL-Mpls), HF358, as amended, would require the Department of Education to develop a comprehensive sexual health education model and help school districts implement the programming.
The bill was approved on an 11-8, party-line vote, and now heads to the House Health Finance and Policy Committee. The companion, SF632, awaits action by the Senate Education Finance and Policy Committee. Sen. Mary Kunesh (DFL-New Brighton) is the sponsor.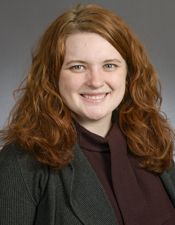 Rep. Sydney Jordan
Proponents of the proposal, including St. Anthony Village High School senior, Ava Kalenze, say what is currently being taught is insufficient, lacks information on consent, sexual health, and isn't inclusive of LGBTQ students.
"The lack of comprehensive sex education, and it's many intersections, does not stop students from engaging in, or being exposed to such behaviors," she said. "The lack of proper education simply leads young people, and later adults, without the knowledge of their autonomy or options. This system, perpetuates violence, ignorance and inadequate health."
The proposal would require content to be age appropriate, with instruction beginning in elementary school and continuing through high school. It would need to be medically accurate and include topics related to:
sexual development, health and reproduction;
bodily autonomy and healthy relationships, including relationships involving diverse sexual orientations and gender identities;
abstinence and other methods for preventing unintended pregnancy and sexually transmitted infections; and
sexual consent.
Julie Quist, a Child Protection League board member, opposes the proposal saying the curriculum sexualizes children and removes protective boundaries. Referencing a section within the bill that would require curriculum to "respect community values," Quist asked who determines these community values?
"We can assure you that this curriculum mandate does not respect the community values we encountered in the many metro and Greater Minnesota communities in which we spoke," she said.
Republicans shared concerns over the development of curriculum, the potential content, age appropriateness, and who would be teaching the curriculum. Questions were also raised regarding the possible fiscal impact, if it would be an unfunded mandate and what tools would be used to measure outcomes.
Members, including Rep. Peggy Bennett (R-Albert Lea), said they have received thousands of emails in the past few days from parents who are concerned about the proposal for moral, cultural and religious reasons. "This is a power grab against parental authority, and it belongs at the local level so that parents and local teachers and administrators can choose what's best for their students," Bennett said.
The proposal provides a degree of local control, according to Jordan, by allowing school districts or charters to opt out of the sexual education model endorsed by the department, and create and implement their own model, with approval from the department. Parents also could opt their children out of the curriculum.
Jordan referenced a survey conducted by the University of Minnesota that showed the majority of parents support sexual health education, and said that students are leading the charge on this issue and asking for the curriculum.
"We need to return back to our students," she said. "I brought this bill forward because our students are begging us to do this."