Sober homes are a key part of the recovery process, supporting people at a pivotal time when they are especially vulnerable. But they are also "largely unregulated," Rep. Heather Edelson (DFL-Edina) told the House Human Services Finance and Policy Committee Tuesday.
"Minnesota is known as … one of the places to come to get sober and to stay sober," she said. "And it's really upon us … to make sure we're protecting people when they do."
Edelson sponsors HF287, which would order the Department of Human Services to work with stakeholders to conduct a study and develop recommendations regarding access, possible oversight measures, and consumer protections.
House human services panel hears bill to study protections for sober home residents 02/16/21
It was amended and held over for possible inclusion in an omnibus bill.
A companion, SF873, is sponsored by Sen. Karin Housley (R- St. Marys Point) and awaits action by the Senate Human Services Reform Finance and Policy Committee.
Currently, sober homes are regulated at the local level, mostly through zoning and occupancy codes. The Minnesota Association of Sober Homes works throughout the state and independently certifies homes, conducts inspections, and responds to complaints.
The organization is one of 30 operating around the country, many of which were formed in partnership with state legislatures and addiction treatment agencies, said Chris Edrington, executive director of St. Paul Sober Living, and board member of both The National Alliance for Recovery Residences and MASH.
"So, for 10 years, we've been doing the work … both statewide and nationally," he said.
Pending federal legislation may also provide funding for a more comprehensive study than the one proposed, so the state shouldn't be "spending tax dollars to do something that's less thorough," he said.
However, sober homes are not required to work with MASH, "so we have a gap," Edelson said. 
"While MASH may have high standards, we have numerous sober homes … that don't follow any of MASH's guidelines," she said.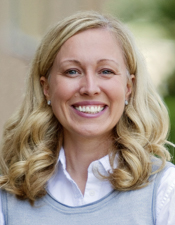 Rep. Heather Edelson
Sober home residents may also be unaware of MASH, unsure how to file complaints, or – in the event of an unexpected eviction and the loss of a security deposit – too overwhelmed by the sudden transition into homelessness to navigate the process, said Rory O'Brien, digital communications intern with Students for Sensible Drug Policy.
They are not considered renters or patients "so they have no rights under those sections of the law," said Sue Abderholden, executive director of NAMI Minnesota.
NAMI became involved with the issue of sober home oversight because about 50% of people with a mental illness also have a substance abuse disorder, and when things go badly after recovery, the consequences can be dire, she said.
Connecticut, Georgia, and Illinois are among other states considering how to provide consumer protections without increasing costs, which is key to ensuring access as sober homes are not covered by insurance and paid for out-of-pocket, Edelson said.
A delete-all amendment proposed by MASH – which was not formally considered by or voted on by the committee – would have drawn from other state legislation, most significantly Washington, to create a registry of MASH- and NARR-certified sober homes that they would need to be on in order to receive referrals.
Edelson said it doesn't seem like a good idea to adopt a specific plan without broad stakeholder involvement in the process and a close look at what all other states are doing.