A program that provides rental assistance and support services for homeless adults in Anoka, Dakota, Hennepin and Ramsey counties who have HIV/AIDS, mental illness or histories of substance abuse could be expanded.
HF780, sponsored by Rep. Liz Reyer (DFL-Eagan), would increase the capacity of the Metro Demonstration Program from 226 to 500 households and would allow households in Carver, Scott and Washington counties to participate.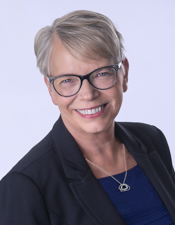 Rep. Liz Reyer
The bill would also strike language requiring 70% of program participants to have recently left a regional treatment center, psychiatric ward or residential mental health or chemical-dependency program.
On Wednesday, it was unanimously approved by the House Preventing Homelessness Division and referred to the House Human Services Finance and Policy Committee. There is no Senate companion.
The demonstration program, created in 1995, has been shown to keep people in stable housing and reduce costlier jail, hospital and emergency shelter and hotel stays, according to the Minnesota Inter-County Association.
A recent count found there are 848 metro area households that qualify for the program, according to Madeline Kastler, deputy director of housing and community resources with Dakota County.
She said the counties would jointly manage the resources provided under the bill.
The county association estimates expanding the program by 274 units would cost $3 million over three years. Reyer said there will be an appropriation to pay for the program but didn't provide more specifics.