The COVID-19 pandemic has necessitated a range of changes regarding how and where services are provided to people with disabilities through Minnesota's home and community-based services waiver program – some of which have given increased flexibility and control to people being served.
HF976, sponsored by Rep. Patty Acomb (DFL-Minnetonka), would extend the waiver allowing for the remote provision of certain home and community-based services by an additional year.
The House Human Services Finance and Policy Committee amended the bill Thursday and held it over for possible inclusion in an omnibus bill.
A companion, SF492, is sponsored by Sen. Paul Utke (R-Park Rapids) and awaits action by the Senate Human Services Reform Finance and Policy Committee.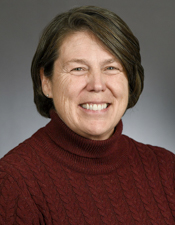 Rep. Patty Acomb
A fiscal note is not yet available, Acomb said.
Guaranteeing people have continued access to remote supports is key to "ensuring individuals are being offered and supported in the choice they make in how and where they want services provided to them," said Sara Grafstrom, director of state and federal policy for ARRM, a non-profit representing home and community-based care providers.
By extending access to these remote services until June 30, 2022, the state would have enough time to make some of those options permanent.
Another provision in the bill would direct the Department of Human Services to work with stakeholders to develop a service allowing reimbursement for direct support professionals and personal care attendants providing care during short-term, acute hospital visits.
This is key for supporting people with disabilities during hospital stays – which are already stressful, but can become completely overwhelming for people who may have trouble communicating, or whose needs may be outside the scope of what hospital staff are aware of, or able to provide, Grafstrom said.
Draft legislation would be required by Dec. 31, 2021.
The final policy provision in the bill would require the department to appoint a task force to consider potential legislative changes to the state's home and community-based services standards – specifically regarding the provision of services to people living independently, outside of a licensed, controlled setting.
For people who need limited support, current regulations can deter people from accessing services, Grafstrom said.
A written report containing recommendations would be due by June 30, 2022.
Rep. Tony Albright (R-Prior Lake) expressed concern that this was partially a "delegation of our responsibility," noting that the bill did not require any state legislators to participate in this task force.