Minnesota statutes dealing with criminal sexual conduct are confusing, advocates say, and need overhauling to make them more user-friendly to everyone working in the criminal justice system.
But more importantly, says Rep. Kelly Moller (DFL-Shoreview), the laws on the books need to be overhauled to help those seeking justice from a system that has too often failed them.
She sponsors HF707, which proposes to make revisions to the state's criminal sexual conduct statutes that are based on recommendations of the Criminal Sexual Conduct Statutory Reform Working Group created by the Legislature in 2019.
The House Public Safety and Criminal Justice Reform Finance and Policy Committee approved the bill, as amended, Thursday and sent it to the House Judiciary Finance and Civil Law Committee. The vote was 14 to approve, with Rep. Brian Johnson (R-Cambridge) and four other Republican members abstaining. Johnson said he passed on the vote because it was called as the committee was running out of its allotted time and before any members could ask questions of the testifiers.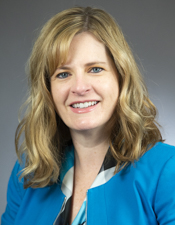 Rep. Kelly Moller
There currently is no Senate companion, but Moller said one is expected to come soon from Sen. David Senjem (R-Rochester).
The working group included input from dozens of victims of sexual assault, many of whom also spoke to the committee, and whom Moller thanked for their great courage.
"Thank you to the brave survivors who have continued to tell their stories about how the criminal justice system has failed them," Moller said. "Survivors tell their stories in public knowing that it often won't change anything about their own cases. However, they do this because they don't want the same thing to happen to someone else. They do this to create systems change, to provide justice for other survivors, to hold offenders accountable, and to shatter rape myths."
Reworking state statutes to make them less confusing and more accessible is no mere academic exercise, said Christina Warren, a Hennepin County attorney and member of the working group.
With confusing laws on the books, she said, police officers receiving sexual assault reports or who are first on the scene of a sexual crime lack clear guidance on how to proceed.
Often, sexual assault cases stop right at that point, she said, and never get into the hands of prosecutors.
What's in the bill
The bill would create a new offense of sexual extortion to punish someone who uses the threat of harm — other than physical harm — to extort unwanted sexual contact with a victim.
A new fifth-degree criminal sexual offense would be created for non-consensual sexual penetration. The felony would be punishable by up to two years in prison.
The age threshold for certain first-, second-, third-, and fourth-degree criminal sexual conduct child victim offenses would be increased from age 12 and under, to 13 and under.
Additionally, the definition of "mentally incapacitated" would be modified for purposes of the criminal sexual conduct statutes. Supporters say the current definition poses a significant roadblock to prosecuting cases where complainants were intoxicated through voluntary consumption to the point where they could not give reasoned consent.