Gasoline in Minnesota could generally be required to contain more ethanol in coming years, a move supporters say could reduce emissions of greenhouse gas and toxic chemicals.
Sponsored by Rep. Luke Frederick (DFL-Mankato), HF1433 would require Minnesota service stations to sell gas containing at least 15% ethanol by volume — or E15 gasoline — by 2022.
The bill could require the sale of E25 gasoline — gas containing at least 25% ethanol by volume — beginning in 2031. In addition, it would create a new Department of Agriculture-run biofuels education and marketing program.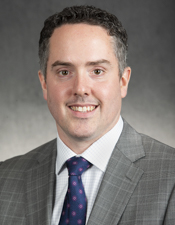 Rep. Luke Frederick
The bill on Wednesday was laid over by the House Agriculture Finance and Policy Committee for possible omnibus bill inclusion. Its companion, SF1178, is sponsored by Sen. Torrey Westrom (R-Elbow Lake) and awaits action by the Senate Agriculture and Rural Development Finance and Policy Committee.
Ethanol, primarily derived from corn in Minnesota, can reduce greenhouse gas emissions when mixed into gasoline.
All gasoline-engine vehicles can use E10, or gasoline that contains 10% ethanol by volume, according to the federal Energy Information Administration. About 90% of vehicles can safely use E15, according to the Better Fuel Initiative, including flex-fuel vehicles and passenger cars.
Advocates for an E15 standard say it would be better for health, the environment and consumers, noting how ethanol reduces emissions compared to gasoline.
They say Minnesota produces enough corn to increase the standard and still export ethanol.
But Tim Gross, executive director of the Minnesota Petroleum Marketers Association, said it's unrealistic for station owners to spend the hundreds of millions of dollars necessary by 2022 to ensure compatibility with E15 gas.
Rep. Rob Ecklund (DFL-International Falls) said he wants to make sure there is a grant system for retailers, noting an abundance of mom-and-pop stations in his district.
Stations would be permitted to have one pump with E10 gas so they could serve cars built in 2000 and earlier.
Another bill laid over Wednesday, HF354, would appropriate $17 million from the General Fund for grants to motor fuel wholesalers and retailers to install equipment for E15 gas. That bill is sponsored by Rep. Paul Anderson (R-Starbuck) and has no Senate companion.