Aiming to address the state's shortage of early learning providers and educators, the House Early Childhood Finance and Policy Committee considered Thursday a half-dozen proposals to provide direct workforce support to the industry.
One of those proposals, HF260, would create and appropriate funds to two competitive grant programs geared toward financially incentivizing child care providers and educators to enter and remain in the profession.
Sponsored by Rep. Ami Wazlawik (DFL-White Bear Lake Township), the bill was approved as amended, 13-0 and now heads to the House Workforce and Business Development Finance and Policy Committee. The companion, SF270, awaits action by the Senate Human Services Reform Finance and Policy Committee. Sen. Rich Draheim (R-Madison Lake) is the sponsor.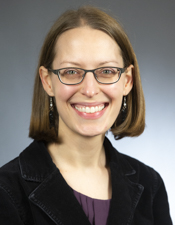 Rep. Ami Wazlawik
The two programs, T.E.A.C.H and REETAIN, are currently funded through federal dollars. T.E.A.C.H provides tuition and scholarships to individuals — working within child care centers or in family child care — to pursue higher education credentials or diplomas in the field.
Since the program began in Minnesota in 2002, approximately $6 million has been distributed to assist 1,049 early educators increase their knowledge and obtain degrees, according to Ann McCully, executive director of Child Care Aware of Minnesota, which administers both programs.
"The funding has continued to grow, but so has the demand and of course the cost of college continues to go up," McCully said. "So to have additional funding to be able to expand our pool and serve more students would be fabulous."
The proposal would appropriate $500,000 to the program during the 2022-23 biennium. It would also expand eligibility to employees of public prekindergarten programs and increase the amount of tuition and scholarships available to each person from $5,000 per year to $10,000 per year.
The bill would also appropriate $500,000 during the upcoming biennium to REETAIN, which acts as a companion to the other program by incentivizing credentialed educators to stay in the field by providing direct compensation to help meet their needs.
"It's a relatively no strings attached type of approach to really meet the gap, which you all know is great when it comes to compensation," McCully said.  
The demand for REETAIN grants exceeds the available funds. As many as half to two-thirds of qualified educators who apply for the program do not receive funding. State funding would help meet this need,  McCully said.