To no one's surprise, a bill that would allow undocumented immigrants to obtain driver's licenses is highly partisan, just as it was two years ago when similar legislation passed the House, but not the Senate.
The so-called "driver's licenses for all" bill, HF1163, was approved 10-5 by the House Judiciary Finance and Civil Law Committee Friday on a party-line vote, and sent to the House Transportation Finance and Policy Committee.
There is no Senate companion.
The bill would allow a person to obtain a driver's license or Minnesota identification card without showing proof of legal presence in the United States.
Supporters say the bill would make Minnesota's roads safer by allowing undocumented immigrants to drive legally, obtain insurance, and travel to get to jobs that keep Minnesota's economy strong.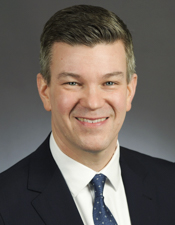 House Majority Leader Ryan Winkler, the bill's sponsor
"We all benefit from the immigrants in our communities, whether they are documented or undocumented," said House Majority Leader Ryan Winkler (DFL-Golden Valley), the bill sponsor.
Denying anyone a driver's license, Winkler said, "doesn't make us safer, doesn't make our economy stronger, and it doesn't make our state a better place for anyone to live in. We really need to right this wrong."
The Minnesota Chamber of Commerce, in written testimony, stated it supports the proposed legislation for workforce and public safety reasons.
"Minnesota employers rely on immigrant workers to serve their customers. To do this safely, these workers should complete drivers' license training, testing and licensing requirements, including securing insurance."
Additionally, the Minnesota AgriGrowth Council, Minnesota Budget Project, Immigrant Law Center of Minnesota, Minnesota Catholic Conference, and labor groups have expressed support.
Archbishop Bernard Hebda, of the Minneapolis and St. Paul archdiocese, said the bill is an "urgently needed remedy" to keep all Minnesota communities safe and free from fear.
"Minnesota needs to act now to limit the threat that a traffic stop will upend the lives of our families, friends, and neighbors," he said.
[WATCH: Feb. 18 DFL press conference on HF1163]
Supporters also touted how the bill would help alleviate labor shortages in the agriculture and food industries.
Lucas Sjostrom, executive director at the Minnesota Milk Producers Association, said many agricultural jobs require high skills, and many others are entry-level jobs that require hard work.
"Our Minnesota economy relies on immigrant labor to fill many of these jobs," he said, noting that this isn't possible without stable transportation.
Republicans contend the bill would grant undocumented immigrants special privileges and would incentivize illegal immigration.
Rep. Peggy Scott (R-Andover) is concerned a driver's license could be used to illegally register to vote.
The bill would only affect "noncompliant" driver's licenses and Minnesota identification cards, Winkler said, which are forms of licenses and identification cards that do not fully comply with the federal REAL ID Act.
As such, Winkler said, they could not be used to register to vote, which requires different and more stringent proof of U.S. citizenship.
A similar bill, also sponsored by Winkler, passed the House, but not the Senate, in 2019 (Read Session Daily story).
Rep. Paul Novotny (R-Elk River) noted the 2019 bill would have required a "not for voting" notation to be printed on the front of the driver's license or ID, and said his support this year would be contingent on a similar marking.
The bill would prevent special marking on the license or identification card indicating lawful presence in the U.S., Winkler said, but he would consider changing that as a gesture to possibly gain bipartisan support.
Sixteen states, Washington, D.C., and Puerto Rico allow undocumented immigrants access to driver's licenses, according to written testimony from the Immigrant Law Center of Minnesota.
Until 2003, residents of Minnesota did not have to provide proof of legal residence to get a driver's license. A rule change under the administration of former Gov. Tim Pawlenty ended that practice due to post-9/11 homeland security concerns.