More state funding could be used over the next 10 years to increase housing options for low- and middle-income homebuyers.
Sponsored by Rep. Jennifer Schultz (DFL-Duluth), HF998 would dedicate a portion of taxes on property deeds and mortgage registries to the Workforce and Affordable Homeownership Development Program from 2022 to 2032.
The set-asides could amount to $10 million annually, said Jeff Washburne, executive director of the City of Lakes Community Land Trust in Minneapolis.
The homeownership program provides governments, agencies, businesses, nonprofits and Native American tribes with funds to buy, construct and fix up housing units for homebuyers, who must have incomes below 115% of the area median income. For a Twin Cities family of four, that's $103,400.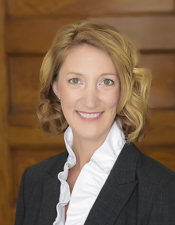 Rep. Jennifer Schultz
The bill would also allow the Housing Finance Agency, which administers the program, to provide loans in addition to grants.
On Tuesday, the bill was unanimously approved by the House Housing Finance and Policy Committee and referred to the House Taxes Committee. Its companion, SF1474, is sponsored by Sen. David Senjem (R-Rochester) and awaits action by the Senate Housing Finance and Policy Committee.
Minnesota has a dearth of affordable homes for sale, according to state leaders, and that has driven up home prices and exacerbated the state's racial homeownership disparities.
The state also notes that homeownership is the primary means through which low- and middle-income families develop generational wealth.
To provide more options for low- and middle-income homebuyers, the Legislature created the workforce homeownership program in 2016, appropriating $750,000 to it. The Legislature provided $250,000 for the program annually for the 2020-21 biennium.
For the 2022-23 biennium, Gov. Tim Walz has proposed $750,000 in annual funding for the program, which the state says would enable the Housing Finance Agency to serve around 40 to 50 additional households.
But a coalition of housing organizations wants to see at least $30 million dedicated annually to homeownership opportunities to help meet demand statewide, said Jeff Corey, executive director of One Roof Community Housing in Duluth.