COVID-19 relief checks from the government could not be garnished to pay one's personal, family or household debts under a proposal headed to the House Floor.
Rep. Ami Wazlawik (DFL-White Bear Township) sponsors HF1269. "This is an important step we can take to help folks weather the pandemic," she said.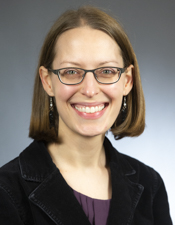 Rep. Ami Wazlawik
By a 13-4 vote Tuesday, the House Commerce Finance and Policy Committee approved the bill, as amended. There is no Senate companion.
Government pandemic relief payments would not be exempt from the collection of owed child support or spousal maintenance debts, according to Wazlawik.
Representing the Minnesota Creditors Rights Association, Joel Carlson said the association supports the bill.
"The stimulus payments were directed toward folks who needed help," Wazlawik said. "We want to make sure they are able to retain those payments and use them for what they were intended for."
The proposed change would expire Dec. 31, 2022.