Students from high-income backgrounds are more than twice as likely to graduate college as their low-income peers, but targeted college prep programs have been shown to close that opportunity gap. 
Sponsored by Rep. Fue Lee (DFL-Mpls), HF825 would appropriate $1.1 million during the 2022-23 biennium for College Possible, a nonprofit college access organization that supports students from low-income backgrounds.
The bill was held over by the House Higher Education Finance and Policy Committee Tuesday for possible omnibus bill inclusion. The companion, SF829, awaits action by the Senate Higher Education Finance and Policy Committee. Sen. Greg Clausen (DFL-Apple Valley) is the sponsor.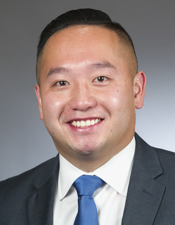 Rep. Fue Lee
The proposal would invest an extra $100,000 above the current $1 million base appropriation during the next biennium. Funds would need to be proportionally allocated between the seven-county Twin Cities metro area and Greater Minnesota. It would also require that the organization provide an annual report to the Legislature. 
Since College Possible began receiving funding more than five years ago, it has expanded from serving students at 24 high schools to 65 high schools across the state, according to Executive Director Geoff Wilson.
Student participation begins during the junior year with campus visits, ACT prep, college application assistance, financial literacy and federal student aid application assistance. Once in college, the program helps students navigate the landscape, access resources and develop career readiness.
"Our results are outstanding. Last year, 99% of College Possible students were accepted into college," Wilson said. "And our college graduation rate has steadily increased every year over the last five years, with College Possible students three times more likely to graduate than their peers from similar economic backgrounds."
Given that secondary and postsecondary schools are tasked with providing students with college preparation and support, Rep. Tony Albright (R-Prior Lake) questioned why there was a need to supplant those efforts and asked if it's a "sad indictment that it's not already happening in those institutions."
"I think that's a discussion that we as the Legislature should certainly talk about," Lee said. "What can we do to provide the resources for our schools so they can actually carry out that mission of really preparing all students?"  
Albright also reiterated a suggestion that language be added to explicitly cap the percentage of state funding that could be used for administrative costs, and asked if consideration had been given to transitioning from a direct appropriation to a competitive grant process.