"Trauma is both a cause and an effect of gun violence," so efforts to address that trauma early on are key to prevention efforts, said Ayolanda Evans Mack, director of community response and education for Protect Minnesota.
HF1531, sponsored by Rep. Fue Lee (DFL-Mpls), would appropriate $100,000 from the General Fund in fiscal year 2022 to establish a pilot program to reduce gun violence through a trauma-informed approach that would replicate and expand effective gun violence prevention initiatives and education campaigns.
The House Health Finance and Policy Committee laid the bill over Wednesday for possible inclusion in an omnibus bill. There is no Senate companion.
"Gun violence takes different forms in different parts of our state, but often results from the same cause, which is trauma," Lee said. "Perpetrators of gun violence are often victims of gun violence themselves."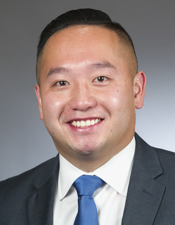 Rep. Fue Lee
Research indicates both that "early and direct exposure to violence is the best predictor of whether an individual would later engage in gun-related crimes," and that harsh penalties do not provide an effective deterrent, Evans Mack said.
Lee's bill takes a different approach, calling for investments in community-based organizations to help them provide high-quality, targeted services to people in need.
Examples mentioned in the bill include Project LIFE and the Minneapolis Group Violence Intervention initiative, which "connect at-risk individuals to mental health services, job readiness programs, and employment opportunities."
The pilot project would also provide training and skill-development to professionals working in health care, social services, law enforcement, and victim advocacy, who are likely to encounter people who have been victims, witnesses, or perpetrators of gun violence.
This would not only help them better understand the role of trauma in gun violence, but provide them with tools needed to address the effects of that trauma.
The Department of Health – with the assistance of an advisory panel – would be required to develop protocols and program guidelines to address training, and make culturally appropriate educational and outreach materials available in multiple languages.
A report on the progress of the program would be due to the Legislature Nov. 15, 2021.
"The way forward is for us to really understand root causes," said Rep. Liz Reyer (DFL-Eagan). "To me this is just the smallest possible investment in something that is deeply, deeply important"