Financial relief could be coming for loggers who purchased permits to harvest timber on state land in 2020 but had nowhere to send the wood after a Duluth paper mill closed because of COVID-19.
HF1260, sponsored by Rep. Rob Ecklund (DFL-International Falls), would allow for extensions of, and refunds on, timber permits issued before July 1, 2020, in areas with large concentrations of spruce trees and balsam firs.
Minnesota sells permits to harvest timber on state lands to generate revenue and help meet forest-management goals, according to the Department of Natural Resources.
The department offers between 800 and 900 permits to the public annually and gives the holders three to five years to harvest the timber. On average, the DNR has around 1,800 sold but uncut permits.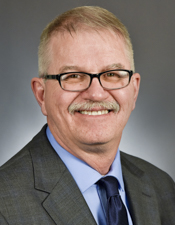 Rep. Rob Ecklund
The value of these permits is currently $55 million, said Forrest Boe, director of the DNRs' Forestry Division.
The bill was laid over Friday for possible omnibus bill inclusion by the House Environment and Natural Resources Finance and Policy Committee. Its companion, SF1097, is sponsored by Sen. Justin Eichorn (R-Grand Rapids) and awaits action by the Senate Environment and Natural Resources Policy and Legacy Finance Committee.
The June closure of the Verso paper mill, which previously consumed 43% of Minnesota's spruce trees and balsam firs, left loggers with significantly fewer places to send that wood, industry leaders said.
"It really left those loggers holding permits that had a lot less value," Boe said.
After the Verso plant closed, the agency offered one-year, interest-free permits on lands with high concentrations of spruce trees and balsam firs, and reduced the price of such permits at auctions.
But Boe said legislative help is needed to offer more assistance.
To qualify for the bill, areas would need to be comprised of at least 30% spruce or balsam fir by volume.
Permits for those areas could be extended two years without penalty or interest, or their sale securities, advance payments or bid guarantees could be refunded.
The DNR could also cancel provisions in timber sales requiring security payments or the removal of balsam fir if the permit is for more than 50 cords of the wood.
Ecklund said the bill would help keep Minnesota's rural communities strong and ensure loggers can continue maintaining forests.