Minnesotans who sell homemade, shelf-stable foods and beverages such as baked goods, pickled vegetables, candies and condiments could be allowed to more than quadruple their annual sales without a license.
HF1430, sponsored by Rep. Samantha Vang (DFL-Brooklyn Center), would increase the annual sales limit for Minnesota's 4,800-plus cottage food producers, who sell goods from home and at farmers markets and community events, from $18,000 to $78,000.
As amended, the bill was laid over Monday by the House Agriculture Finance and Policy Committee. Its companion, SF1254, is sponsored by Sen. Andrew Mathews (R-Princeton) and awaits action by the Senate Agriculture and Rural Development Finance and Policy Committee.
Under existing state law, cottage-food producers don't need a license to operate, provided they register with the state, complete training and limit annual sales to less than $18,000.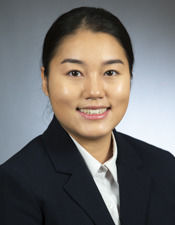 Rep. Samantha Vang
Supporters say the bill could help cottage-food producers build businesses and earn livings from their sales and would shield their personal assets from liability, since it would allow them to register as businesses.
They say Minnesota's annual-sales limit on cottage-food producers is one of the nation's lowest.
"By taking these steps, we can make it easier for people to recover from the pandemic, create flexible jobs and help our cottage-food producers work and succeed," Vang said.
The bill would also decrease the annual registration fee on cottage-food producers from $50 to $25, but it would require all producers to pay it.
Under existing law, producers with less than $5,000 in annual sales — who comprise about 95% of the state's cottage-food sellers — aren't required to pay the fee each year.
Vang said the state hasn't historically received much funding for the cottage-food program and that the fees could help the Department of Agriculture administer it.
But Edina-based cottage-food producer Laurine Ford wrote in a letter that the change wouldn't help small-scale producers.
"I am not opposed to people making more money. I am opposed to imposing new fees and requirements on those who receive no benefit from them."
The bill would also require all producers to take a safe-food-handling training course, not just those with over $5,000 in annual sales.