People generally like playgrounds, recreational areas and open spaces.
Leaders from two of the state's four largest cities want the same authority as the other two cities to help pay for such amenities.
Sponsored by Rep. Liz Boldon (DFL-Rochester), HF1350 would allow Duluth and Rochester to require a "reasonable portion of land" be dedicated to the public, or impose a dedication fee on new housing units and new commercial and industrial development in the city.
Current law permits any city to collect parkland dedication dollars on subdivision of land; however, Minneapolis and St. Paul received special legislation in 2013 allowing parkland dedication or fees when most development occurs. "This is due to the amount and redevelopment of existing parcels that does not require subdivision of the property, but still generates need and impact for the park system," Boldon said.
The bill was approved Tuesday by the House State Government Finance and Elections Committee along party lines and sent to the full House. A companion, SF1781, sponsored by Sen. Carla Nelson (R-Rochester), awaits action by the Senate Local Government Policy Committee.
More than 10,000 new residential units are expected in Rochester over the next 20 years along with continued downtown growth. Without expanding the fee or land dedication requirement, officials say the new developments — such as a 152-unit apartment complex recently built where three homes once stood — would not contribute toward public park spaces.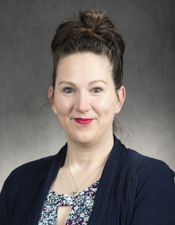 Rep. Liz Boldon
An information sheet from the City of Rochester states: "Even with a nominal per unit park dedication charge similar to what the metro area charges the funding provided would be a step towards enhancing existing older parks and trails serving these community members."
Rochester City Councilman Shaun Palmer said it's about equity. "Downtown people deserve to have the parks like other parts of the city do. The city is responsible for providing these parks."
A letter of support also came from the City of Duluth.
A trio of amendments was defeated, including one from Rep. Duane Quam (R-Byron) that would require a project funded with the dedication fee be located within 20 blocks of where the fee is imposed.
Among arguments made by opponents is the cost of housing would increase when a shortage of affordable housing already exists in the state.
"Coupling the current inventory shortage with interest rates being as low as they are, the heightened demand on our housing stock continues to drive prices up, adversely affecting low- to moderate-income earners the most," said Matthew Spellman, political affairs director for Minnesota Realtors. " … Government shouldn't add to the cost of construction, which is ultimately passed on to the homeowner."
Rep. Jim Nash (R-Waconia) noted the lack of a deadline to act, meaning a city could collect the fee for years without doing anything.