Cities and counties with trust funds used for homebuyer assistance, home rehabilitation, emergency housing assistance and more could receive up to $225,000 in flexible state funding.
HF528, sponsored by Rep. Michael Howard (DFL-Richfield), would allocate $10 million from the General Fund in fiscal year 2022 for matching grants to local housing trust funds, which have been established in 13 cities.
The bill was laid over Tuesday by the House Housing Finance and Policy Committee for possible omnibus bill inclusion. Its companion, SF1803, is sponsored by Sen. Zach Duckworth (R-Lakeville) and awaits action by the Senate Housing Finance and Policy Committee.
Advocates say the bill could spur more cities to create housing trust funds.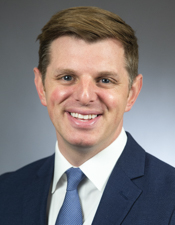 Rep. Michael Howard
"[The bill] is a way to support the needs we know are present all across the state in a strategic, targeted way that allows our local communities to lead," Howard said.
Local housing trust funds can be used to finance housing development and rehabilitation and for down-payment assistance, rental assistance and homebuyer counseling. Ten percent of funds can go to administrative expenses.
Local governments can generally finance the funds with any money available to them, including through donations, bond proceeds, investment earnings and federal, state and private funds.
The bill would provide a one-to-one match on the first $150,000 invested into housing trust funds by cities and counties, and a one-to-two match on the next $150,000 invested.
State, federal and private dollars in trust funds wouldn't qualify for the match. Grants would need to be used within eight years of being awarded.
Aarica Coleman is administrator of the Bloomington Housing and Redevelopment Authority, which has used its housing trust fund to finance new construction, preserve affordable housing built without subsidies and provide subsidies for low-income renters.
She said it's important for cities to have flexible funding for housing.
Richard DeRosier, a board member on the Lake County Housing and Redevelopment Authority in northeast Minnesota, said a match in his county would immediately be used on a proposed housing development.