The Fostering Higher Education Act aims to give students who were in the foster care system an on-ramp into adulthood.
Sponsored by Rep. Kaohly Vang Her (DFL-St. Paul), HF1802 would create a grant program to assist students who were, or are, in foster care with postsecondary tuition and fees.
The bill was held over by the House Higher Education Finance and Policy Committee Tuesday for possible omnibus bill inclusion. The companion, SF1306, awaits action by the Senate Higher Education Finance and Policy Committee. Sen. Jason Rarick (R-Pine City) is the sponsor.
"The instability and struggle of those who are in the foster care system is not conducive to taking the step of going to college at 18. There are emotional, social and financial barriers of doing so," Her said.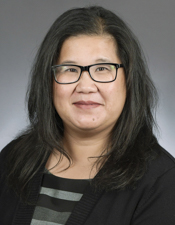 Rep. Kaohly Vang Her
The data bear that out, showing only 2% of foster children in the Midwest were able to complete a two-year-degree by age 21, whereas 60% of their peers have a four-year-degree by that age.
Christian Krump, Antania Goff and Abigail Hackbarth shared their experiences navigating the foster care system and the struggles they overcame to graduate from high school and enroll in college.
"I know I am not the only child in foster care who has had to change their plans as a result of major setbacks," Hackbarth said. "I am also aware that we cannot get rid of all of the life challenges that foster kids face, but to allow them the same opportunities that other kids have only seems fair."
The grant program would be available to students who were in foster care at age 13 or older, with monies available to age 27. Grant amounts would cover any outstanding amount after federal and state aid and scholarships have been applied. The appropriation is yet-to-be-determined, but Her said preliminary information indicates that it could be $5 million annually.
Rep. Marion O'Neill (R-Maple Lake) inquired about specifics regarding average grant size, how many students would be eligible, what would happen to unspent funds or if there is more demand than there is funding.
She also asked about a component within the bill that would require private postsecondary institutions to waive any remaining cost of attendance once all other funding sources have been applied.
Paul Cerkvenik, president of the Minnesota Private College Council, said the institutions are supportive of the proposal. "This is consistent with the values of our institutions and the missions that they have and it's therefore something they want to do."