Unnecessary complexities and policies can get in the way of providing treatment to people in need.
This is the case for some substance use disorder treatment programs in the state – including the Hazelden Betty Ford Foundation and NUWAY – which are subject to duplicative state and national inspection requirements, said Rep. Dave Baker (R-Willmar).
He sponsors HF471, which aims to eliminate this unnecessary overlap through the creation of an "alternative licensing inspection" process that could be requested by eligible license holders.
The House Behavioral Health Policy Division referred the bill to the House Health Finance and Policy Committee Wednesday with an 11-0 vote.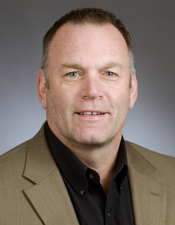 Rep. Dave Baker
A companion, SF254, is sponsored by Sen. Mark Koran (R-North Branch), and awaits action by the Senate Human Services Reform Finance and Policy Committee.
"I think this is a really honest attempt to take a hard look at why are we doing it twice in Minnesota," Baker said.
The Joint Commission standards – which would be considered a "qualifying accreditation" – defers to and supports state-specific requirements, so there's no risk that programs eligible for the alternative licensing inspections would fall short of Minnesota's standards, said Jennifer Lohse, vice president and general counsel of the Hazelden Betty Ford Foundation.
In some areas, the national standards are actually "much more extensive," including safety, environment of care, medication management, and quality performance improvement, she said.
"These standards are written to establish very robust expectations that focus on safety and quality of service while leaving many of the specific operational details up to the discretion of each provider, so long as the overarching, stringent standards are met," Lohse said.
The bill also contains provisions that would reinforce the Department of Human Services' obligation to investigate any alleged or suspected maltreatment; guarantee the department can respond to any complaints or concerns; and allow the department to terminate or deny approval of a license holder's alternative licensing inspection status.
The department has no issues with the bill progressing through the legislative process, and intends to continue working with bill proponents to thoroughly understand where the standards are the same, where they differ, and how similar policy changes have gone in other states, said Government Relations Director Matt Burdick.