Girl Scout Cookie season is underway; the time of year when scouts engage in fundraising efforts to support programs like ConnectZ.
The program brings a culturally relevant leadership experience to thousands of girls of diverse backgrounds throughout the Twin Cities metro area and southern Minnesota. Given its popularity, leaders are looking to expand ConnectZ statewide, but cookie sales alone won't cut it.
Sponsored by Rep. Athena Hollins (DFL-St. Paul), HF1092 would appropriate $3 million during the 2022-23 biennium to bolster and expand the ConnectZ program. The bill was held over by the House Education Finance Committee Thursday for possible omnibus bill inclusion. There is no Senate companion.
Girl Scouts partners with over 100 schools and community organizations to provide the ConnectZ programming at no cost to underrepresented and under-resourced girls in kindergarten through grade 12.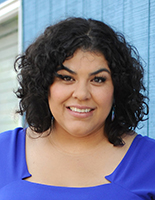 Rep. Athena Hollins
It's delivered by a diverse group of trained youth development professionals, according to Tish Bolger, CEO of the Girl Scouts of Minnesota and Wisconsin River Valleys.
"Our girl-centered programming allows girls of color from low-income communities to explore a variety of opportunities that otherwise wouldn't be available to them," Bolger said. "They can grow in areas of STEM, leadership, college and career readiness, social-emotional skills, financial literacy, service learning and really so much more."
Jasmine Graves, a program director and alum, attested to the benefits of the programing, saying the girls in her troop developed clear goals for themselves, learned to work as team, supported their peers and were ready to lead in their communities.
"After college, when the opportunity arose to work for the Girl Scouts ConnectZ … I did not hesitate because of how impactful and important it is to girls we serve," she said.
The program is currently funded through donations, sponsorships and cookie sales. With the proposed state aid, the organization would be able to expand and offer the program statewide, Bolger said.
The Girl Scouts River Valleys Council would serve as a fiscal agent and partner with the Lakes and Pines and the Dakota Horizon Girl Scout councils to expand the program. The bill includes an ongoing reporting requirement on the use of funds and a data tracking component.
Rep. Ron Kresha (R-Little Falls) expressed appreciation for the organization and the program, but said given the Girl Scouts' access to other funding sources he would be hesitant to support an appropriation for the organization at this time.
"I would be reluctant to support this appropriation only because of the times that we are facing right now," he said. "You seem to be in a better position to be more creative in finding ways to raise revenue and work outside of the confines of government than other programs that may come in front of us."