For more than a decade, school-linked mental health grants have allowed students to receive much-needed help despite the barriers created by a deficient transportation, busy schedules, a lack of insurance or underinsurance, and other issues.
Maintaining access to those services will be even more important in the wake of the COVID-19 pandemic, said Rep. Robert Bierman (DFL-Apple Valley).
He sponsors HF635, which, as amended, would provide an additional $6.01 million in fiscal year 2021 to increase support of school-linked mental health grants. Of that amount, $35,000 would be used to amend existing contracts with grantees and $1 million would be used to provide mental health supports to teachers and school staff.
This extension to include teachers and staff would end when the one-time funding expires June 30, 2022.
The House Human Services Finance and Policy Committee laid the bill over Tuesday for possible omnibus bill inclusion.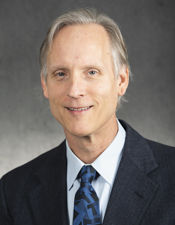 Rep. Robert Bierman
A companion, SF101, is sponsored by Sen. Greg Clausen (DFL-Apple Valley) and awaits action by the Senate Human Services Reform Finance and Policy Committee.
"Adding this appropriation to this bill will expand these grants to serve approximately 8,100 students in more than 1,100 Minnesota school sites," Bierman said. "As we plan the next steps, this bill and amendment will address the continuing needs that we must meet."
That includes teachers, who suffer from burnout and high turnover rates, and may also face logistical barriers to getting much-needed mental health support, Bierman said.
The Department of Human Services would be required to ensure that grants are distributed to both rural and urban counties, and at least 25% of the new funding would be designated for providers serving schools with the highest percentage of special education students categorized as having emotional and behavioral disorders or high poverty.
The proposed legislation is part of a larger package proposed by Gov. Tim Walz, which includes a range of initiatives including summer programming, field trips, funding for graduating seniors to attend college courses, and this mental health provision, said Rep. Jennifer Schultz (DFL-Duluth), the committee chair.
The different components will receive hearings in the appropriate committees, she said.
Rep. Debra Kiel (R-Crookston) expressed her concern that the state has not yet allowed its students to return to school and "normalize" their lives.
"I just really see this as an emotional, mental health problem, that we do not have children in school," and increased funding could be needed in the future to address additional problems caused by this, she said.