Minnesota's tourism-related businesses, convention and visitors bureaus and event and festival operators could receive state grants to help kick-start business as the pandemic winds down.
HF1233, sponsored by Rep. Shelly Christensen (DFL-Stillwater), would create four Explore Minnesota Tourism-run, $1 million grant programs to help with marketing and events.
As amended, the bill was laid over Tuesday by the House Environment and Natural Resources Finance and Policy Committee for possible omnibus bill inclusion. Its companion, SF511, is sponsored by Sen. Carrie Ruud (R-Breezy Point) and awaits action by the Senate Environment and Natural Resources Finance Committee.
"House File 1233 will provide the needed catalyst to restart the economic engine of tourism and bring hospitality employees back to work," Christensen said.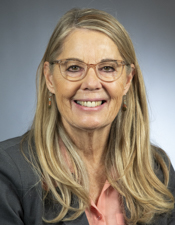 Rep. Shelly Christensen
Hotels, restaurants, convention centers and other tourism-based Minnesota businesses generated billions of dollars of gross sales and hundreds of thousands of jobs each year before being decimated by the pandemic.
Business at campgrounds and resorts picked up last summer, but travel for meetings, conventions, tournaments and business continued to lag, industry experts say.
In addition, many events were cancelled, which has negatively impacted the scores of businesses that provide goods and services to them.
"We desperately need additional funding opportunities to help us make up the decrease from last year and the unknown tourism environment we are about to experience this year," said Megan Christianson, executive director of Visit Grand Rapids.
The bill would allocate $1 million for a general marketing grant program and $1 million for grants specifically tailored to marketing meetings and conventions. In addition, $1 million would be allocated for event-assistance grants and $1 million would be allocated for a program that helps businesses pool their marketing dollars together to increase their reach.
Mike Schwieters, resort manager of Boyd Lodge in Cross Lake, said the program allows his business to reach markets it otherwise could not.
Additionally, $250,000 would be allocated to the Grand Portage Band of Lake Superior Chippewa in northeastern Minnesota to bring tourism to the Grand Portage Reservation, which has been harmed by the Canadian border closure.
No funds would be held back for administrative expenses.