When Gov. Tim Walz issued an executive order in November to close "places of public accommodation" in order to hold down transmission of COVID-19, that spelled financial trouble for restaurants, bars, fitness centers and entertainment venues throughout the state. But many may receive new grants to ease the strain.
HF1914, sponsored by Rep. Cheryl Youakim (DFL-Hopkins), would provide $50 million to Minnesota counties in the current fiscal year to be used for grants to local businesses.
The bill, as amended, was laid over by the House Taxes Committee on Wednesday for possible omnibus bill inclusion. Its companion, SF1981, sponsored by Sen. Carla Nelson (R-Rochester), awaits action by the Senate Taxes Committee.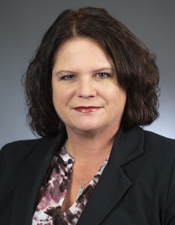 Rep. Cheryl Youakim
In addition to businesses and nonprofits, grants would be available to congressionally chartered veterans' organizations. The bill would allow counties to collaborate and share distributions.
The funds must be used for operating expenses incurred during the COVID-19 pandemic, specifically those altered by Executive Order No. 20-99. It required the closure of multiple categories of "places of public accommodation," including restaurants, bars, entertainment venues and fitness centers.
Each county would receive at least $100,000, but its grant could grow larger based upon a formula tied to county population. An estimate compiled by the nonpartisan House Research Department shows that Hennepin County would receive the most funds ($11.07 million), with Ramsey County ($4.83 million), Dakota County ($3.75 million) and Anoka County ($3.14 million) among the largest recipients.
Grants would need to be awarded by May 31, 2021. Any portion of the appropriation not used by June 15, 2021 would return to the General Fund. That narrow window caused concern for Matt Massman, executive director of the Minnesota Inter-County Association.
In a letter, Massman recommended counties be given two months to distribute the grants. He also expressed concern the grants would be limited to those affected by Executive Order No. 20-99. He recommended using the broader language of the appropriations to state businesses meted out in December's special session.
Rep. Kristin Robbins (R-Maple Grove) asked Youakim if she would be open to the state being reimbursed for the funds by the federal government, as in past aid distributed to counties during COVID-19. Youakim said she would.
"We want to make sure that this is as flexible as possible," Youakim said. "While it won't make them whole, it will provide some much needed help to our small businesses."