Lawmakers have renewed a push to nullify a state law allowing workers with disabilities to be paid at a rate below the minimum wage, depending on their production.
HF439, sponsored by Rep. Jay Xiong (DFL-St. Paul), would require all workers with disabilities to earn at least the prevailing minimum wage by Aug. 1, 2025, with new a task force building a phase-out plan.
On Friday, the bill was laid over by the House Labor, Industry, Veterans and Military Affairs Finance and Policy Committee. Its companion, SF658, is sponsored by Sen. Omar Fateh (DFL-Mpls) and awaits action by the Senate Labor and Industry Policy Committee.
"Throughout our history we have left out groups of people with our rulemaking," said Rep. Hodan Hassan (DFL-Mpls), a bill co-sponsor who presented on behalf of Xiong. "The disability community is one of those groups we have left behind."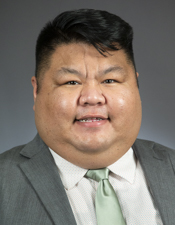 Rep. Jay Xiong
In Minnesota, employers with annual gross revenues of $500,000 or more are required to pay workers at least $10.08 hourly. Employers with annual gross revenues below $500,000 can pay a minimum of $8.21 hourly. Minneapolis and St. Paul have enacted higher minimum wages.
But to ensure employment opportunities and avoid undue hardship, the minimum wage for people with disabilities can be reduced by half. To pay the subminimum wage, employers need a Department of Labor and Industry-issued permit for each subminimum wage employee. They also must pay workers commensurate to their productivity, meaning, for example, that a disabled worker who produces 70% of what a nondisabled worker does must make a wage that is 70% of the minimum.
Bill advocates say paying workers with disabilities the prevailing minimum wage is a matter of fairness.
They also say removing the exemption could spur the creation of more community-based jobs for people with disabilities. Some argue that jobs in integrated settings are preferable to employment at sheltered workshops, commonly used facilities in which people with disabilities work alongside one another.
Bill opponents say removing the exemption would mean the end of sheltered workshops, which they say work well for many people with disabilities. Dawn Kovacovich, whose 29-year-old daughter, Laura Kovacovich, works at a sheltered workshop, said many of the 10,000 workshop employees like being at them and the social opportunities they provide.
"Job supervisors who don't understand my disabilities would not know what to do if I become anxious or upset," Laura Kovacovich said.
Rep. Bob Dettmer (R-Forest Lake) said he supports sheltered workshops and not the bill. "I think this is a great program that we have going," he said.