You can't teach what you don't know.
That was the message the Minnesota Council on Economic Education brought to the House Commerce Finance and Policy Committee Tuesday.
Executive Director Julie Bunn noted that although state academic standards require all high school students to learn economics, fewer than 2% of teachers responsible for delivering these standards focused on economics in their preparation to teach.
To remedy that, Rep. Carlie Kotyza-Witthuhn (DFL-Eden Prairie) sponsors HF2146 that would appropriate $300,000 during the 2022-23 biennium to the council to provide professional development courses on economics and personal finances to Minnesota's K-12 teachers.
"Economics and personal finance are typically taught at the high school level by secondary social studies teachers," said Kotyza-Witthuhn. "However, most Minnesota teachers are not adequately prepared to effectively instruct their students in these topics."
The committee held the bill over for possible omnibus bill inclusion. The companion, SF2042, sponsored by Sen. Jeff Howe (R-Rockville), awaits action by the Senate Commerce and Consumer Protection Finance and Policy Committee.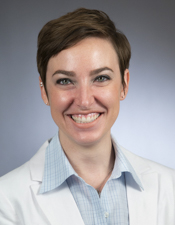 Rep. Carlie Kotyza-Witthuhn
"MCEE is uniquely qualified to provide this professional development," Kotyza-Witthuhn said.
She said the organization's goals are to increase the financial literacy of all Minnesotans by training K-12 teachers to deliver financial literacy education with courses, workshops, supporting materials and lessons.
Jamie Shaw is a social studies teacher at Champlin Park High School, and knows firsthand the need for better economics education for her colleagues.
"Most new teachers that I've worked with are nervous about economics and personal finance. They are unprepared," she said. "But as soon as I expose them to the wealth of information, the workshops, and the network of passionate teachers through MCEE, they never see economics and personal finance the same again."
The council would be able to offer courses and workshops online, but would also be required to teach its in-person courses at "geographically diverse" higher education-based centers for economic education, including Minnesota State University Mankato, Minnesota State University Moorhead, St. Cloud State University, St. Catherine University, and the University of St. Thomas.
A report would be due to the Education Department by Feb. 15 each year on the number and type of in-person and online teacher professional development opportunities provided.