Some postsecondary-bound high school seniors may have one less thing to worry about: filling out their college application forms.
Sponsored by Rep. Jim Davnie (DFL-Mpls), HF2205 would create a pilot program to automatically offer eligible public high school seniors conditional admission to Minnesota State colleges and universities. The pilot would be funded through a $1 million appropriation during the 2022-23 biennium.
The bill was held over by the House Higher Education Finance and Policy Committee Wednesday for possible omnibus bill inclusion. There is no Senate companion.
Applying for college can be confusing and stressful for anyone. But, for those who lack family assets and experience with the process of college selection, scholarships and financial aid applications, it can be doubly challenging. This is creating barriers to access and participation that negatively impact the economy, Davnie said.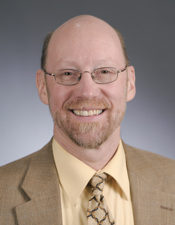 Rep. Jim Davnie
"Successfully navigating the transition from high school to whatever postsecondary choice a student and their family choose is challenging," he said. "We also need to recognize we need more students successfully making that transition for the economy that's emerging."
The pilot program would be developed by Office of Higher Education in collaboration with the Department of Education, Minnesota State and several other stakeholders. Students would be eligible for the direct conditional admission based on their high school grade-point average, transcript information, standardized tests, statewide assessments and other measures.
The results would be used to evaluate the impact this process has on outcomes for students with lower levels of college knowledge, low-income students, and students from populations underserved in higher education. Initial pilot program participants would need to include high schools with a significant number of students of color, low-income students or both.
The office would provide a report to the Legislature by February 2022 outlining the program's design, implementation challenges and recommendations, as well as feasibility of scaling the program to all public high schools.
Rep. Tony Albright (R-Prior Lake) questioned if there would be redundancies between the pilot program and current efforts to help students through the college application and enrollment process. He suggested funding may be better spent making existing programs more efficient rather than creating something new.
Some of the inefficiencies in existing programs are the result of a lack of technological alignment between different institutions, according to Meredith Fergus, research director at the Office of Higher Education. She indicated that monies from the pilot program would be used to bolster technology infrastructure that could improve existing programs.
"Minnesota does a lot of things well. The one area that we have not invested in is technology that allows a high school to talk to a college," she said. "We don't have concurrent systems across our high schools, districts and colleges that allow IT alignment in the manner that would really bring down the cost of this proposal dramatically. … We're hoping that this can serve as kind of a starting point to resolve that misalignment technologically."