Nearly $57 million in new spending could be forthcoming for workforce training and other ways to move Minnesota forward.
As amended by a delete-all amendment, HF1342 calls for $261.3 million from the General Fund in the 2022-23 biennium to fund the Department of Employment and Economic Development and other economic development programs.
It was unveiled Wednesday to the House Workforce and Business Development Finance and Policy Committee. Amendments are to be offered and committee action taken Friday.
"Our workforce and business development bill establishes a framework designed to inform our state's economic development, stabilization, economic security and long-term recovery," said Rep. Mohamud Noor (DFL-Mpls), who chairs the committee and sponsors the bill.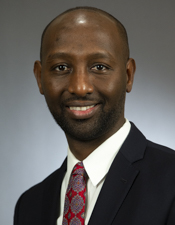 Rep. Mohamud Noor
Its $348 million companion, SF1098, sponsored by Sen. Eric Pratt (R-Prior Lake), was approved Monday by the Senate Jobs and Economic Growth Finance and Policy Committee.
Noor said the bill represents "a major shift" in how workforce development grants would be structured and distributed. For example, it would require 65% of the money in the workforce development fund be prioritized for individuals who are Black, Indigenous, or people of color, while maintaining a 50/50 balance between Greater Minnesota and metro-area recipients.
A significant portion of the omnibus bill is the family and medical benefits program, which is also moving separately as HF1200. Sponsored by Rep. Ruth Richardson (DFL-Mendota Heights), it would establish a state-run insurance program to partially reimburse lost wages for workers taking medical or family leave.
"The program is modeled after our state's unemployment insurance benefit program and would provide a much-needed safety net for families in order to be able to take critical time for bonding with new children, and to also allow families to be able to respond if they are faced with the illness of a little one," Richardson said in February.
The program would be funded by a $34.7 million General Fund appropriation in the 2022-23 biennium.
Selected programs and initiative that would be funded include:
$10 million for local community child care;
$5 million for LAUNCH Minnesota; and
$2.1 million for microenterprise development.
In addition, the bill would make a budget adjustment to fiscal year 2021 by appropriating $50 million for small business COVID support grants.
[MORE: View the spreadsheet]
Unemployment insurance changes
Several changes to unemployment insurance and compensation would be made.
The definition of reemployment assistance training would be modified by allowing more types of training — such as English as a second language, high school equivalency, or basic computer skills — to be pursued while still qualifying for unemployment insurance.
The bill would modify current state law that requires 50% of the weekly equivalent of Social Security old age or disability benefit be deducted from an applicant's weekly unemployment benefit payment if the applicant is receiving, has received, or has filed for Social Security benefits.
Contracted school workers, like bus drivers and hourly employees, who are unemployed between school terms would be able to qualify for unemployment benefits if they otherwise meet eligibility requirements.
High school students would qualify for unemployment insurance benefits if they otherwise meet eligibility requirements. High school students are now excluded from receiving unemployment benefits.
The bill would classify certain COVID-19-related "leaves of absence" as being involuntary, so the leave would not make an applicant ineligible for unemployment insurance benefits.
Written testimony
Letters to the committee in support of the omnibus bill came from Medical Alley Association, Youthprise, AARP Minnesota, Children's Defense Fund Minnesota and others.
A letter in opposition came from the Minnesota Chamber of Commerce, which stated that the paid family and medical leave provisions, and the changes to the unemployment insurance program, "would impede Minnesota's business competitiveness and recovery."
What's in the bill?
The following are selected bills that have been incorporated in part or in whole into the omnibus jobs and economic development finance bill: