Unsurprisingly, some people are pleased with omnibus health finance bill while others created a dire picture if they don't get money they requested.
"While we await more guidance from the federal government … I very much appreciate this bill at the state level also sees the need for sustained investments in improving public health in Minnesota," Health Commissioner Jan Malcolm told the House Health Finance and Policy Committee Tuesday. "There are many things here that will be very important to come out of the COVID pandemic and build a stronger system going forward."
Members spent more than 90 minutes listening to opinions of HF2128, as amended, Wednesday.
The bill checks in at $18.95 billion in spending for the biennium that begins July 1, 2021.
A joint target between the health and human services bills is $346.51 million above current base, including $154.93 million in health spending. Only education has a greater proposed increase from base: $721.7 million.
"I think we have a pretty good budget target; I'm not unhappy with it at all," said Rep. Tina Liebling (DFL-Rochester), the bill sponsor.
[MORE: View the spreadsheet]
"The new investments in this bill, particularly to support public health and to address health disparities are very timely and very welcome," Malcolm said.
Representing the Minnesota Medical Association, Dave Renner said one thing he likes is $27.63 million to expand coverage for telehealth programs.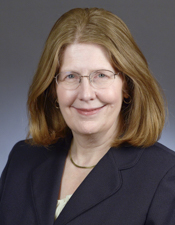 Rep. Tina Liebling
"We have all realized how well it can work for patients and how much patients benefit from it," he said. "Clearly, if we are interested in addressing health disparities, telephone and telehealth coverage must be covered for our public programs also."
Dr. Keith Mays, interim dean at the University of Minnesota School of Dentistry, said the bill proposes repealing critical access dollars used for rural access and children's rate enhancement. "This specifically runs the risk of jeopardizing the fiscal solvency of safety net providers. … Oral health is associated with overall health and, therefore, access to oral health care is important to every Minnesotan."
The committee plans to meet at 1 p.m. Friday to take amendments and likely approve the bill. It would then go to the House Ways and Means Committee, where it is expected to be combined next week with the human services and early childhood omnibus bills.
Sen. Michelle Benson (R-Ham Lake) sponsors the companion, SF2360, which awaits action by the Senate Health and Human Services Finance and Policy Committee.
Among the new spending in the 2022-23 biennium is:
Numerous savings are scattered throughout the bill to partially offset new spending.
[WATCH: Tuesday's walk-through of the bill]
Policy provisions
A plethora of policy changes is proposed, including:
adding additional requirements for coverage of telehealth by private sector insurers, and modifying Medical Assistance coverage of telehealth services to be consistent with changes made in private insurance coverage;
prohibiting drug manufacturers from imposing excessive price increases on generic or off-patent drugs;
requiring health carriers to offer 25% of their individual and small group plans with a pre-deductible, flat-dollar copay for drugs;
allowing persons certified by the Emergency Medical Services Regulatory Board to provide emergency care to police dogs without a license to practice veterinary medicine;
allowing patients whose medical cannabis program enrollments have been revoked for certain violations to reapply for enrollment after 12 months;
requiring the Department of Human Services to report to the Legislature on alternative methods of delivering care and paying providers under Medical Assistance and MinnesotaCare;
removing barriers to kinship placements that disproportionately impact people of color and bring foster home licensing standards more in line with current adoption standards and federal policy;
requiring hospitals with obstetric care and birth centers to provide continuing education on anti-racism and implicit bias;
changing who may obtain a certified birth or death record; and
providing an exception to the hospital construction moratorium exception for mental health or substance use disorder beds.
***
What's in the bill?
The following are selected bills that have been incorporated in part or in whole into the omnibus health finance bill: