Reaction among lawmakers was mixed Thursday when the House Human Services Finance and Policy Committee approved its omnibus bill.
Sponsored by Rep. Jennifer Schultz (DFL-Duluth), HF2127 — including a delete-all amendment that was further amended — was approved via an 11-7 party-line vote.
The bill's next stop is the House Ways and Means Committee next week where it is expected to be merged with the omnibus health and early childhood bills.
"This bill goes a long way to improving people's lives in various ways, and to address the social determinants of health and to address racial inequities [and] economic inequities, Schultz said. "But we have a lot more work to do."
Added Rep. Tina Liebling (DFL-Rochester): "No bill is ever perfect, but this one is surely worthy of everybody's support."
[MORE: House human services panel begins review of omnibus HHS bill]
In addition to concern over cost increases in some areas, Republicans on the committee said Thursday the bill does not address concerns raised in a 2020 report by the Office of the Legislative Auditor that was updated in January 2021. It was critical of Human Services Department oversight.
"I had much higher expectations that we would have progressed beyond where we are," said Rep. Kristin Robbins (R-Maple Grove). "… The OLA gives 26 recommendations. Perhaps we should at least in the bill direct the commissioner to address the recommendations, provide some oversight. I feel like our role as providing oversight of the department has been neglected in this bill."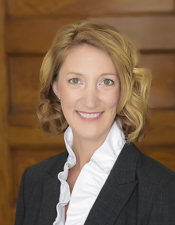 Rep. Jennifer Schultz
Schultz countered that department leaders continue to work on the issues and will continue to update the committee.
"(Commissioner Jodi Harpstead) has kept us well-informed and has made significant progress on addressing almost all of those concerns," she said. "They have more work to do, but I'm really confident that they're making a lot of progress."
A joint target between the health and human services bills is $346.51 million above current base in General Fund spending, including nearly $191.6 million in human services spending.
[MORE: View the combined spreadsheet for health and human services bills and human services finance and policy items only]
"It's very, very hard to prioritize bills and not fund everything," Schultz said. "We have finite resources, a limited state budget. … So unless we're committed to raising new revenue to fund all these initiatives, we had to prioritize and look to see where we could generate the most value, the biggest improvements, in people's lives."
Amendments added Thursday include:
Sen. Jim Abeler (R-Anoka) sponsors the Senate human services finance and policy bill. SF383 awaits action by the Senate Human Services Reform Finance and Policy Committee.