After three days of work, the omnibus finance bill was approved by the House Education Finance Committee Thursday following adoption of one additional amendment and relatively swift closing discussion.
Sponsored by Rep. Jim Davnie (DFL-Mpls), HF1065, as amended, was approved 10-7 along party lines. It now heads to the House Taxes Committee. The companion, SF960, awaits action by the Senate Taxes Committee. Sen. Roger Chamberlain (R-Lino Lakes) is the sponsor.
The proposed $20.8 billion biennial education budget includes additional funding for special education and English Language learner cross-subsidy aid, extending 4,000 voluntary prekindergarten seats, increasing transportation sparsity aid, and providing a 2% increase to the general education formula each fiscal year, as well as tying the formula to inflation in future years.
"While other local jurisdictions are allowed to adjust their local levies, we make school districts go out and run levy referendum campaigns distracting them from their core mission and creating expenses," Davnie said. "By indexing the formula to inflation, we assure districts that they can plan long term on programs and staffing needed to make sure that we have equitable opportunities for all students and build strong school climates."
The bill also includes several policy proposals, such as requiring Indigenous education, measures to increase the percentage of teachers of color, and authorizing school boards to renew a previously approved, unchanged referendum.
Davnie offered a successful amendment that, along with making technical changes, would increase local optional aid to offset additional levee costs associated with career and technical education revenue.
It would do this by reducing the appropriation for expanded rigorous coursework grants by $270,000 per year of the first biennium, and $470,000 per year in the tails to reflect the impact of that program on the career technical education lab.
It would also make a number of changes to the proposed requirement for ethnic studies, and would add a requirement that professionals be given up to five days after a new student transfers in the school, during the school year, to review the student's individual education program.  
While Republicans offered no amendments, Rep. Ron Kresha (R-Little Falls) foreshadowed that their suggested changes would be coming at a later date.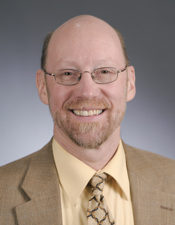 Rep. Jim Davnie
"There's still some large gaping deficiencies that I think need to be addressed and, unfortunately addressing those in committee will be challenging," he said. "Therefore, the House Floor will be a little bit of a better place to do that."
Kresha and Rep. Sondra Erickson (R-Princeton) raised issue with several policy proposals in the bill and said it doesn't do enough to recognize and prioritize the learning loss that's occurred as result of distance learning and the pandemic.
"We're going to have to measure the learning loss and account for that," Kresha said. "We can't just add a whole bunch of policies and mandates – and even funding – without recognizing what holes need to be plugged, and what students will need to regain their footing academically."
DFL members voiced support for the bill, including Rep. Sandra Feist (DFL-New Brighton) saying she appreciates efforts in the bill to address the opportunity gap and provide more equitable funding.
"I'm really thrilled by the combination of policy and funding," she said. "And, I do believe that it will take great strides towards ensuring that Minnesota schools are more equitable, and that all kids in all schools – no matter where you live in the state – are going to be able to thrive."