If Minnesota is experiencing a housing crisis, a lot of people think bonding may be a good route out of it.
The House omnibus capital investment bill includes proposed funding for a wide range of projects, from roads and bridges to water infrastructure to Capitol Complex security upgrades. But, when the House Capital Investment Committee asked for public feedback on it Wednesday, one subject came up twice as often as any other: housing.
Over the course of 30 testifiers and 32 letters to the committee — most representing state agencies, local units of government, nonprofits and advocacy organizations — the consensus was a strong appreciation for the $300 million included in the bill for development and rehabilitation of affordable housing and expansion of emergency shelters.
The delete-all amendment for HF337, sponsored by the committee chair, Rep. Fue Lee (DFL-Mpls), is a $1.03 billion bonding bill that may seem an odd fit for an odd-numbered year – when legislators traditionally focus upon budgets more than bonding – but many testifiers described the issue as urgent.
"We need a lot more housing," said Jennifer Ho, commissioner of the Minnesota Housing Finance Agency. "And this represents a significant investment for a critical tool. These bonds will help me say 'yes' to more projects proposed for later this year.
"One concern is the timing may not align with the critical need for resources," she added. "We can only issue bonds after the state does, so we may not be able to until fall of 2022."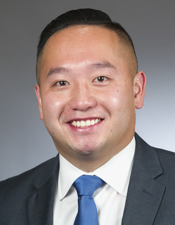 Rep. Fue Lee
The committee will discuss amendments and take action on the bill on Friday. Its companion, SF287, sponsored by Sen. Tom Bakk (I-Cook), awaits action by the Senate Capital Investment Committee.
Another $300 million proposed in the bill would go toward areas of Minneapolis and St. Paul adversely affected by civil unrest last May and June. That was also a popular idea.
"It's essential that we have a thriving urban core," said Steve Grove, commissioner of the Department of Employment and Economic Development. "The governor included $150 million in our package, and this bill includes $300 million, so it's clear you understand how essential rebuilding is."
Next to housing, the second most frequent topic of testimony was asset preservation.
Speakers for the University of Minnesota and Minnesota State systems said they appreciate the $32 million each would receive in bonding proceeds to cut into their ample maintenance backlogs, while Department of Natural Resources Commissioner Sarah Strommen also expressed gratitude mixed with an acknowledgement that much more is needed.
Strommen praised the bill's appropriations for reforestation and state forest nurseries, a sentiment echoed by several testifiers.
There were plenty of positive comments about the bill's proposed investment in roads and bridges ($77 million to the Department of Transportation), but even more enthusiasm for the $25.5 million of that total that would go toward intercity passenger rail projects.
Derrick James, senior manager of government affairs for Amtrak, said $10 million of that would fulfill Minnesota's commitment to a second daily rail line between the Twin Cities and Chicago and unleash federal funds to complete the project.
Negative comments about bill provisions were few, mostly centered upon the need being much greater than the appropriations.
Rep. Dean Urdahl (R-Grove City) asked Minnesota Management and Budget Commissioner Jim Schowalter if federal funds coming to the state through the American Rescue Plan may be put to some of the uses outlined in the bill.
"The guidance from federal agencies has not been received," Schowalter replied. "I don't have anything at this point to articulate what we can use and where. Minnesota, like other states, is waiting to find out what kind of flexibility we have. The good news is that we have a longer runway than we did on the CARES Act."